---
Nursing Informatics Specialists are in High Demand
APPLY NOW FOR FREE!
Get in touch with an advisor today and ask for your Application Fee Waiver Code
---
nursing Informatics Specialists are in High Demand
The recent explosion in the field of healthcare informatics has created career advancement opportunities for experienced nurses that did not exist as recently as a decade ago. Specialized training in informatics can position you for clinical leadership roles as well as positions outside of direct patient care.
The Master of Science in Health Care Informatics program offered by the University of San Diego's nationally ranked Hahn School of Nursing provides all the technical and programmatic skills you need to succeed, in a flexible format that allows you to take classes on campus in the evenings, or 100% online. Both formats provide an experienced cross-disciplinary faculty, exceptional student support, and a curriculum that will prepare you for professional certification.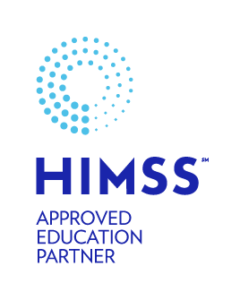 According to a 2020 HIMSS Nursing Informatics Workforce Survey, 49% of nurse informaticists have a salary of over $100,000, and 77% are highly satisfied with their choice of career.
---
The Growing Importance of Nurses With Advanced Education in Informatics
The American Medical Informatics Association has estimated that up to 70,000 health informatics specialists will be needed across the healthcare field over the coming years. And experienced nurses who hold a Master's degree in Health Care Informatics are ideally suited to fill these roles because of their range of knowledge across both patient care and health information/clinical documentation systems.
Nurses who work in health informatics are often focused on:
Research into improving the health of populations
Management of health-related databases, data security, and interoperability
Improving healthcare business and administrative processes
Developing clinical workflow efficiencies
Training clinical staff in new technologies
Serving as a communication liaison between clinical and IT staff
USD's M.S. in Health Care Informatics is designed to prepare the next generation of nurse leaders and informaticists to improve patient outcomes with a dynamic curriculum that draws on experts from business, engineering, computer science and healthcare.
---
why Study Health Informatics?
Nursing informatics is poised at the dynamic intersection of computer science, health care delivery, human systems integration, knowledge management, and the health industry. If you want to make an impact solving healthcare problems and even evolving healthcare itself—a career pivot into informatics might be ideal for you. Here are just some of the ways nurses are using health informatics to improve patient care:
Improving documentation
Reducing medical errors
Standardizing patient care decisions
Reducing costs
Optimizing workflows and systems
Educating clinical staff
---
What Will You Learn?
Students in USD's M.S. in Health Care Informatics program have the option to choose specialized coursework in Healthcare Data Analytics or on the core Health Informatics curriculum. Sample course offerings include:
Advanced Health Care Information Management
Systems Analysis and Design for Health Care Informatics
Healthcare Leadership, Values and Social Justice
Clinical Documentation: Electronic Medical Record Systems
Health Care Analytics
Population Health Analytics
---
At a Glance
Prepare for your career in Health Care Informatics or Healthcare Data Analytics with our HIMSS-approved program. Earn your degree at our San Diego campus or completely online.
Why Choose University of San Diego?
Top-ranked, accredited university
Aside from attending an established, prestigious university with a long history and a great reputation, you'll enjoy a practical, relevant curriculum geared toward career advancement.
Enjoy a flexible schedule
No time to attend class full-time? We get it. That's why our flexible schedules are ideal for working professionals with a lot on their plate.
No GMAT/GRE Required
Unlike many graduate programs, we don't require students to take the GMAT or GRE in order to be admitted—so you have one less thing to worry about.