---
Master of science in Health Care Informatics- 100% Online
Placeholder Form
"*" indicates required fields
---
Prepare Yourself for a Career in HealthCare Data Analytics and Health Informatics with a HIMSS-Approved Master's Degree
Now more than ever, professionals who know how to securely capture, analyze and use health information are in demand.  Whether you currently work in the health care field or are new to the industry, the  University of San Diego's MS in Health Care Informatics can help you achieve your goals. As a HIMSS-Approved Education Partner, the University of San Diego provides all the technical and programmatic skills you need to succeed, plus business management skills that will cement your role as a trailblazer in the health care informatics field.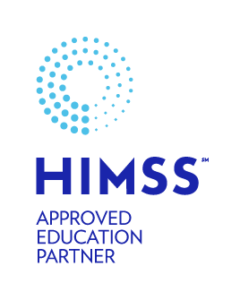 Designed for working professionals, our practical, flexible program allows you to take classes on campus in the evenings, or 100% online. Both formats provide an experienced cross-disciplinary faculty, exceptional student support and the ability to customize your experience by choosing one of our learning tracks:
Health Care Informatics (HCI) Track
The HCI track focuses on applying data to solve questions that impact individual patients, populations of patients, and health care delivery systems. HCI professionals work in an interdisciplinary environment that integrates computer science, knowledge management, and health care.
Healthcare Data Analytics (HDA) Track
Healthcare Data Analytics (HDA) professionals understand health care delivery from the bedside to the boardroom and utilize advanced analytics tools combined with programming skills to design unique solutions to solving health care problems. The HDA track teaches students to employ the skills of a data scientist, within the context of the health care discipline.
Contact us today to take the next step toward becoming a health care informatics leader.
---
Who's This Degree For?
Demand is high for health informatics professionals, especially those who can bridge relevant work experience with focused health informatics education. Our program typically attracts students from the following backgrounds:
Physicians looking to advance into a CMIO role
Foreign medical graduates (FMGs) who are not credentialed in the U.S.
Nurses and nursing informaticists
Pharmacists and pharmacy technicians
Other healthcare professionals
Health insurance professionals
IT/computer science professionals
Medical office managers
Health information management professionals (including those working in medical billing/revenue cycle, coding, information governance, data integrity, quality improvement, compliance, privacy and security, etc.).
Public health or non-profit roles
But you don't need to have health care experience to enroll in the MS in Health Care Informatics program, and almost half of our students start the program with no experience in the field at all. Our program is designed to help you build a foundation that will prepare you for future success.
---
What Our Students Say
Throughout my 10 plus years in the military. I have learned that having pride in what you do, and commitment to the people you work with are what make great memories and a forever sense of family connection. Not only does the University of San Diego epitomize these values, but the academic team represents them in everything they do. During my time in the program, I experienced staff who placed their students first and apply real world practices for the best learning environment. The staff does whatever it takes to align their vision with the student's visions and goals on a continuous basis.
---
At a Glance
Prepare for your career in health informatics or healthcare data analytics with our HIMSS-approved program. Earn your degree at our San Diego campus or completely online.
Why Choose University of San Diego?
Top-ranked, accredited university
Aside from attending an established, prestigious university with a long history and a great reputation, you'll enjoy a practical, relevant curriculum geared toward career advancement.
Enjoy a flexible schedule
No time to attend class full-time? We get it. That's why our flexible schedule is ideal for working professionals with a lot on their plate.
HIMSS-Approved Program
USD is an approved education provider for HIMSS, ensuring you'll be prepare for career success