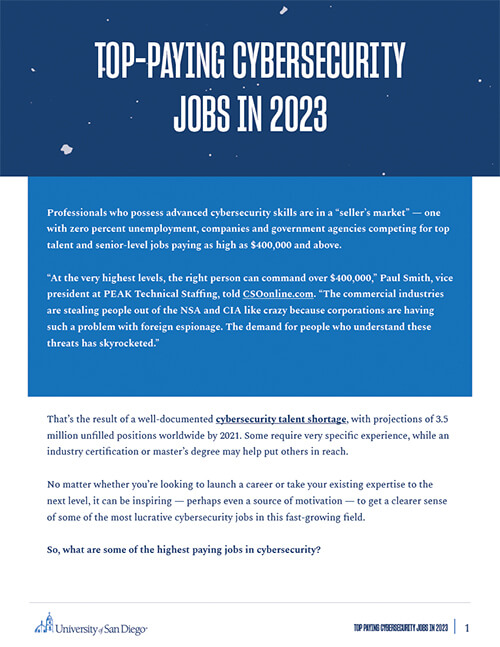 guide
Top-Paying Cybersecurity Jobs in 2023
Discover some of the most lucrative jobs in the fast-growing field of cybersecurity
Whether you're looking to launch a cybersecurity career or take your existing one to the next level, it can be inspiring (and perhaps even a source of motivation) to get a clear sense of some of the most lucrative jobs in the field. In this guide, we outline the top eight cybersecurity jobs — include some senior-level positions paying as high as $400,000 and above.
Here are just a few of the positions we talk about:
Bug Bounty Specialist
Chief Information Security Officer
Lead Software Security Engineer
Cybersecurity Architec
To learn more about all eight positions (including the specific salary ranges for each), just fill out the form on this page.
Get The Guide