Military & Veteran Students
Let us support you for your service.
Military & Veteran Students
---
Using Military and Veteran Benefits to Pay for Your Graduate Degree
University of San Diego (USD) has a long history of partnering with active duty military, veterans, and their families to provide an outstanding education. With fully-online degrees, we are now able to expand the reach of the high quality education we provide students across the United States and internationally. This allows USD to offer a greater number of military students professional advancement opportunities.
---
Helpful Websites
Explore your options!
---
YELLOW RIBBON PROGRAM
Students (excluding active duty) receiving 100% eligible Chapter 33 Post 9/11 G.I. Bill® are granted additional funding for tuition through the Yellow Ribbon Program at USD. For the 2023 – 2024 school year, the University of San Diego is providing unlimited scholarship funds for graduate students. In addition, the VA also offers up to a $1,000 per year book allowance that is prorated based on credit hours taken.
There is no application to receive these funds, as they are built into the financial aid calculation for eligible students. The USD Yellow Ribbon Program is awarded after the Post-9/11 annual cap has all been used. The unmet tuition will then be split into two awards USD YRP and VA matching of YRP.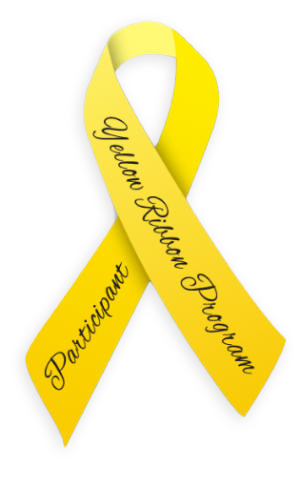 ---
How to Apply for Your VA Benefits
STEP 1
Well in advance, you will need to apply online with the VA to receive your benefit entitlement. Our online graduate programs are a total of 6 units per term and are considered part-time or 3/4 time. To qualify, you will need to be enrolled for the full term, which for an online program is two classes (6 units). Programs offered on campus are also considered part-time for the purposes of VA funding.
If you are a transfer student already established using the VA benefit at another school, you must complete a VA form 22-1995 Change of Place or Training Program.
---
STEP 2
All students using VA benefits of any kind will need to get a VA Certificate of Eligibility letter (or a screenshot from eBenefits stating your eligibility and benefit entitlement). Each term you will be required to submit proof of certification along with your USD student ID number to USD's Certifying Official, even if you are currently or have previously processed benefits. You must be logged into your USD email or google account to access the form and not a personal email.
How to Use Your Military & Veteran Education Benefits
Check out our free webinar to discover all the ways you can use your VA benefits to fund a master's degree at USD.
---
How the Post 9/11 G.I. Bill® Works at USD
There are two ways the VA counts your benefit: time and money.
For time, you are given a number of months/days that you can be enrolled and receive benefits. The VA will count days based on the official dates of the term you are enrolled. If you are the Veteran, the benefit covers an entire term as long as you had at least a day of benefits left to start your last term. If the benefit was transferred to you, the VA prorates your benefit based on the exact number of days you have left and only pays for those specific days.
For money, there are annual tuition limits that can be paid to you within a VA fiscal year (this amount resets every year on Aug. 1). You must be using months/days of your benefit to receive Yellow Ribbon Funds.
---
How is Your Benefits Award Posted to Your Student Account?
The Financial Aid office will pre-post either VA Post 9/11 or USD Yellow Ribbon scholarships on student accounts at the beginning of each term. Other financial aid awards will be adjusted accordingly.
Note: Only Non-Title IV awards; ROTC, CALGRANT, employee tuition remission or discounts and or tuition based only scholarship/grants will be deducted first before Post 9/11 and YRP is applied to student's account.
Disclaimer: Each student's award is unique and financial aid packages will be recalculated according to multiple policies for different sources of funding. Please consult with Financial Aid directly once your financial aid package has been adjusted to reflect the G.I. Bill® and Yellow Ribbon amounts with the new USD Gift Aid amounts.
---
Need Assistance? Contact USD's Military and Veterans Program
Office Location:
Hahn University Center Room 225
Monday-Friday 8:30 a.m. – 5 p.m.
Mailing Address:
5998 Alcalá Park, UC Room 225, San Diego, CA 92110