Master of Science in Nonprofit Leadership & Management
Request Information
Ready to Learn More About the M.S. in Nonprofit Leadership and Management?
"*" indicates required fields
At a Glance
Strengthen your nonprofit leadership and management skills with a master's degree you can earn online in just 20 months from the School of Leadership and Education Sciences.
TAKE 1 COURSE AT A TIME
Students are admitted throughout the year for admission into one of three terms (spring, summer and fall). Two courses are offered each term, with students focusing on one course at a time — a total of seven weeks for each course.
ONLINE
BUILD NONPROFIT LEADERSHIP AND MANAGEMENT SKILLS THAT MAKE A LASTING IMPACT
Designed for motivated working professionals, the online Master of Science in Nonprofit Leadership and Management program helps current and future nonprofit leaders build the practical skills needed to make a lasting impact.
The nonprofit sector is the third largest employer in the U.S., with one in 10 people employed by a nonprofit organization. As such, there is an abundant need for committed individuals to lead these organizations in working to positively impact their communities. The online Master of Science in Nonprofit Leadership and Management serves as timely and practical preparation for those committed to measurable, sustainable social change.
Degree candidates build upon a foundation of nonprofit experience to hone their skills in executive leadership, advanced management practices, governance, program development, evaluation, fundraising and philanthropy. Coursework is informed by real-time developments in the nonprofit world, delivered by faculty with hands-on experience.
The curriculum is grounded in the on-campus Master of Arts in Nonprofit Leadership and Management (MANP) program at USD. More information about the on-campus MANP program is available on the MANP degree page.
---
WHO IS THE MSNP DEGREE FOR?
The online M.S. in Nonprofit Leadership and Management (MSNP) program is ideal for working professionals with experience in — and a passion for — the nonprofit sector.
It's important to note that nonprofit work cuts across many fields; there are nonprofits working in nearly every industry imaginable, from scientific research, public safety and human services to education, broadcasting and the arts. In short, there is a need for nonprofit professionals across a broad spectrum of expertise and specializations.
To enter this unique leadership and management development program, or its on-campus counterpart, you may have an undergraduate degree, background and/or relevant experience in areas including but not limited to:
Nonprofit Management
Business Administration, Sales and Marketing
Sociology
Public Administration
International Relations
Communications
Political Science
Public Health
Fundraising
Philanthropy
Community Organizing
Above all, this degree is best suited to those committed to a career with a meaningful social purpose.
---
ADMISSIONS (EARN YOUR DEGREE IN 20 MONTHS)
Getting Started with Your Nonprofit Leadership and Management Master's Degree Application
Applications are accepted on a rolling basis. For details on specific requirements needed for admission, please connect with an Enrollment Advisor.
Applicants must hold a bachelor's degree from an accredited college or university with a cumulative GPA of 2.75 or higher on a 4.0 scale. An official transcript is required.
Candidates with a GPA under 2.75 may be asked to have an interview with the program director, depending on experience.
International students hailing from non-English speaking countries will require a TOEFL score of 83 or higher.
Interested students must complete an online application, craft a statement of purpose and include a professional resume. Applicants are asked to submit one letter of support from a current supervisor. If you are unable to obtain a letter of support from your current supervisor, you are required to submit two letters of support from a previous employer, board member, and/or previous professor who can comment on your experience and potential for graduate studies.
Your 500-word maximum statement of purpose must answer the question:
Leading and managing nonprofit agencies is a complex and challenging endeavor. Why do you think this is the case? How do you expect earning this degree will prepare you to make a positive impact in this dynamic sector?
---
NONPROFIT LEADERSHIP AND MANAGEMENT CAREERS
In the nonprofit world, it is very common — and increasingly preferred — for those in senior-level positions to hold a master's degree. Graduates of the online MSNP program will be ideally positioned to pursue leadership, management and development roles across the nonprofit sector, including:
Chief Executive Officer
Executive Director
Assistant Director
Chief Financial Officer
Chief Development Officer
Grant Writer
Foundation Program Officer
Director of Operations
Program Director or Manager
Administrative and Operations Manager
Nonprofit organizations across the country — and the world — are in need of strong, strategic leaders with the most up-to-date knowledge of best management practices. Alumni of the on-campus MANP program have gone on to work at organizations like:
This is only a small sampling of the kinds of opportunities available to talented, motivated nonprofit leaders. The online M.S. in Nonprofit Leadership and Management program provides the fundamental tools needed to open up a world of professional possibilities.
---
Academic Calendar
Degree candidates are admitted throughout the year to begin their degree during one of three terms (spring, summer, fall). Students take two asynchronous courses during each 14-week semester, focusing on one seven-week course at a time. This degree program can be completed in five semesters (20 months).
---
PRACTICAL, RELEVANT CURRICULUM
Learn how to ensure nonprofit organizations deliver the greatest public benefit.
The online MSNP curriculum focuses heavily on the intersection of theory and practice — students should be able to take what they learn on any given day and put it into practice immediately.
The curriculum of the Master of Science in Nonprofit Leadership and Management program will teach students how to:
Conduct, identify and evaluate research that supports nonprofit program development
Apply leadership and management theories to real-world scenarios
Understand the fundamentals of nonprofit finance
Plan strategically for future growth
Develop and lead high performing teams
Secure resources from a variety of sources
Forge community partnerships and inspire civic engagement
Develop and manage a board of directors
For their final semester capstone project, students conduct a comprehensive organizational analysis of a nonprofit organization of their choice and make recommendations for improvement.
---
PROGRAM GOALS AND LEARNER OUTCOMES
The online M.S. in Nonprofit Leadership and Management is designed to achieve the following outcomes:
Short-Term Programmatic Outcomes
Demonstrate mastery in concepts and theories related to leading and managing nonprofits.
Illustrate a meaningful transfer of knowledge from academic studies to professional practice.
Apply critical thinking and a synthesis of information from multiple theories, fields, and/or constituencies to draw conclusions and make recommendations.
Reflect personal/professional growth and leadership capacity through experiential learning
Demonstrate leadership on issues of diversity, inclusion, and multiculturalism through the development of a global mindset.
Long-Term Outcomes
Post-graduation alumni will demonstrate professional growth. (Measured by exit surveys, new jobs, promotions, raises, job satisfaction, and professional contributions)
Recent grads will report high levels of degree utility (measured by exit surveys, satisfaction with degree and relevancy of topics to career field) Need specific measures.
Student Learning Outcomes
MSNP students will demonstrate a deep foundational knowledge of the origins and significance of the nonprofit sector (voluntary action, philanthropy), compare its relationship to the government and the for-profit sector (domestic and international), and how the nonprofit sector is shaped by the larger political and economic environment.
MSNP students will be able to implement ethical standards and understand the implications of values-based management and leadership practices such as advocacy for diversity, inclusion, and multiculturalism to advance social justice through nonprofit research and practice.
MSNP students will be able to execute relevant management and leadership skills related to nonprofit governance, finance, advocacy, public policy, and resource management.
MSNP students will critically apply social science research and evidence-based practices to understand and respond to community needs, facilitate culturally appropriate solutions, and enhance organizational effectiveness.
MSNP students will be able to effectively design programs or strategic initiatives that deliver high impact results to a nonprofit organization.
---
FACULTY
The MSNP program is led by a diverse group of full-time instructors and practitioner adjuncts who share a commitment to uplifting and providing a better quality of life for communities near and far. Each faculty member brings a wealth of hands-on professional experiences to their instruction.
---
accreditation
Accreditation is an important quality indicator for college and university degree programs, generally regarded as a stamp of approval that ensures you will be able to apply for financial aid and transfer your credits if you decide to switch schools. Most state universities and private nonprofit universities will have a regional accreditation. The University of San Diego has earned both regional and national accreditations.
Accreditations include:

The WASC Senior College and University Commission – WASC is a regional accrediting agency that is recognized by the U.S. Department of Education as certifying institutional eligibility for federal funding in a number of programs, including student access to federal financial aid. Learn more about the importance of selecting a regionally accredited program.
---
TUITION & FINANCIAL AID
Program tuition is competitive with other top institutions. Federal financial aid can help you fund your degree. Scholarships and grants may also be available.
One of the University of San Diego's highest priorities is to ensure that sufficient tuition and financial aid support is available to all eligible students. The first step is to complete the Free Application for Federal Student Aid (FAFSA).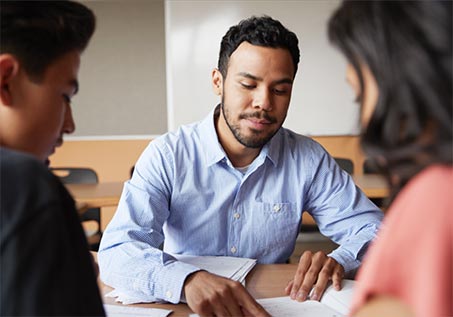 Tuition & Financial Aid
Find helpful information on tuition and financial aid.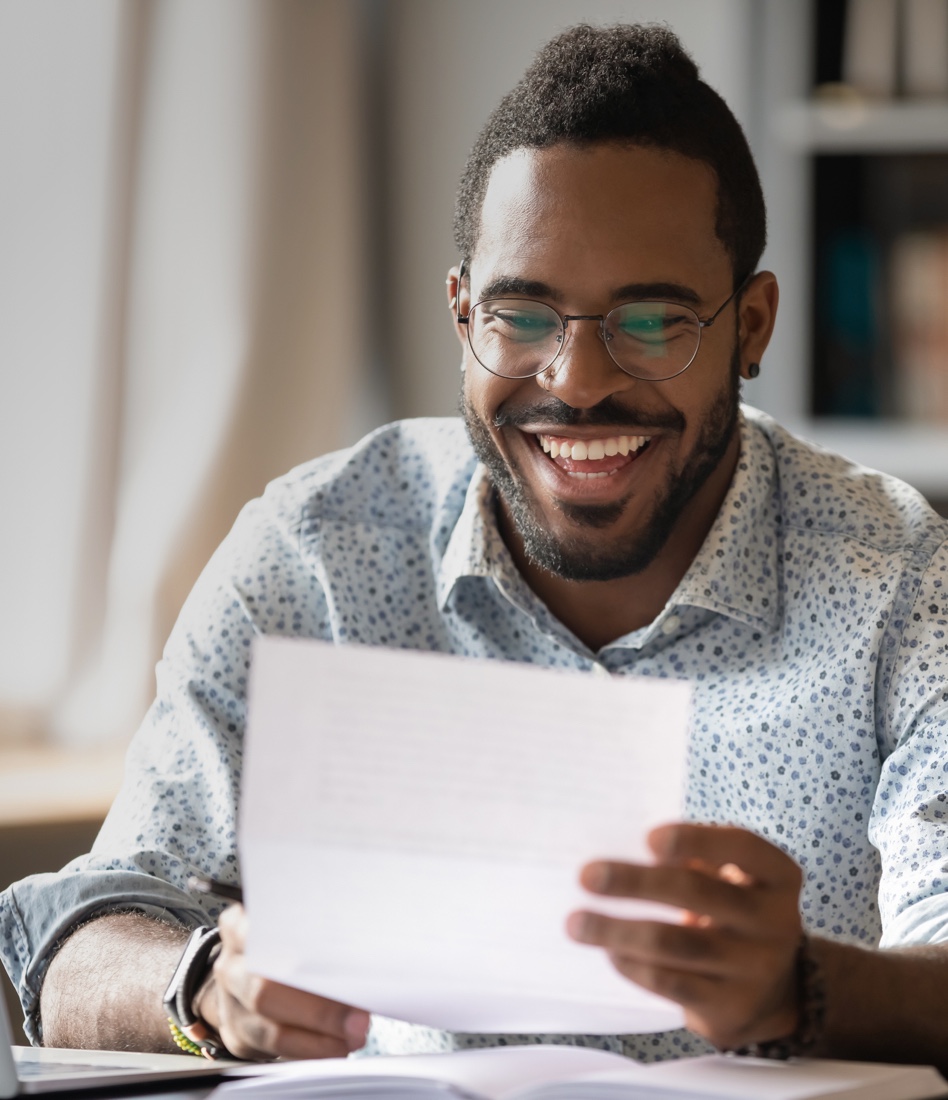 Scholarships & grants
Discover possible additional sources of funding to help pay for your degree.
---
How to Apply
Learn more about the MSNP application process, including detailed instructions on how to apply.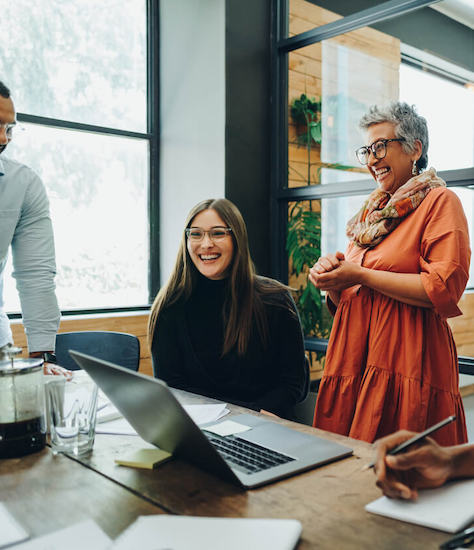 ---
FREQUENTLY ASKED QUESTIONS