Master of Science in Engineering, Sustainability and Health
Ready to become a changemaker?
Connect with an advisor today.
"*" indicates required fields

Watch the program info session
At a Glance
Earn your master's degree online or on campus in just 20 months.

Summer, Fall and Spring Start Dates
TAKE 1 COURSE AT A TIME
Focus intensively on one course at a time – a total of seven weeks for each course.
ONLINE
Your Online Master of Engineering, Sustainability and Health Degree at USD
The world's problems do not stop at disciplinary boundaries. Disease, poverty, inequity, social injustice, humanitarian crises and climate change are just a few of the interlinked global crises that are challenging us to take a more holistic view of the health of our planet and our future.
To meet these challenges, the University of San Diego has created the transdisciplinary Master of Science in Engineering, Sustainability and Health (MESH) degree program. Specific technical training or complicated math calculations are not part of our program, and there are no engineering requirements. Instead, MESH students focus on defining the problems and specific social, health and environmental effects that come from established innovations, technologies and systems.
MESH invites skilled and passionate problem solvers from across all disciplines to collaborate in creating and renovating sustainable solutions for both the human-built and natural worlds. You'll learn to think through the lens of other disciplines, cultures and practices to address our greatest global challenges: from preserving and restoring the environment and engineering better sustainability practices to promoting social justice and improving our health care systems.
---
Who Enrolls in the Engineering, Sustainability and Health Master's Degree Program?
We're looking for change-makers, innovators, and disruptors from across all disciplines and backgrounds.
Whilst many of the problems we face may be related to our engineered world, the solutions cannot come from engineers alone – we will need to work together across disciplinary boundaries and create substantial alternatives to our current systems. Your experience does not need to be within an engineering discipline. The MESH program is designed for students and working professionals who are passionate about addressing the challenges that face our natural and built environments. For example you might have a background and/or relevant professional experience in areas including, but not limited to:
STEM
One-health
Science and Technology Studies
Planning and Sustainability Studies
Urban planning
Sociology
Peace and Justice Studies
Political Science
Engineering
Public, International, and Global Health
Nursing
Community and Global Development Studies
Environmental Science
Anthropology
Architecture and Urban Design and Planning
In order to co-create solutions for the right problems it is necessary to foster the development of changemakers who:
Understand that the status quo cannot be sustained and that innovative, critical approaches to development are essential.
Believe that socio-technical innovation holds incredible potential to address our greatest challenges, provided we are able to break out of our institutional and disciplinary silos.
Know that we must critically assess institutions of power to better understand the interconnectivity of our communities and environment in the pursuit of justice.
Whether experienced professionals or recent graduates, from a STEM or non-STEM field, all are invited to participate in this program that prioritizes critical thinking, sustainable design, teamwork, creativity and innovation across multiple disciplines to achieve innovative praxis and novel technological solutions for global health.
For example, you might be:
A health professional who understands that the built environment (eg., transport, energy systems, water and sanitation) affects the health of populations, and may want to make a difference, but may not know how to impact changes.
An engineer working for a hydroelectric company, who wants to understand better alternatives to protect lndigenous land and local flora and fauna.
A peace builder who wants to understand more about the impact of mining on local communities.
Together, we're committed to thinking and working across disciplines and asking the right questions.
---
How to Apply
Get a closer look at the application process with detailed instructions about on how to apply for your career-building engineering, sustainability and health master's degree program.
---
Engineering, Sustainability and Health Careers
The global need to achieve more sustainable human and economic development has brought significant opportunities to environmental engineering and related fields in sustainability. The U.S. Bureau of Labor Statistics found that two of the top three fastest growing occupations from 2019 to 2020 were green jobs. In fact, seven out of the ten fastest-growing occupations concerned areas related to sustainability or health.
The Master of Science in Engineering, Sustainability and Health degree provides graduates with the foundational skills needed to excel in the transformation of corporate, non-profit (NPO) and non-governmental organizations (NGO) committed to a balance between technology and the built environment, sustainability and health. The program provides mid-career professionals with the capabilities to move within their own organization or to facilitate career changes into areas concerning energy, water, humanitarian aid, corporate social responsibility, and international/global development. This program is also ideal for parents returning to work after a career break, as they can stay at home with young children whilst studying.
With a focus on critical approaches to problem solving through innovation, MESH graduates are well positioned for leadership and managerial positions. Those who wish to begin their own venture will develop the capabilities and skills needed to create and manage their own equitable organizations. Other graduates will be able to leverage their skills and experience for greater upward mobility in their professions to become value-driven, critical change-making managers, executive officers, consultants, and instructors at colleges and universities.
Three Terms
We accept applications on a rolling basis
---
FaLL
Spring
Summer
---
Academic Calendar
Students are accepted throughout the year for admission into one of three semesters (Spring, Summer and Fall). Students typically take two courses in each 14-week semester, focusing intensively on one 7-week course at a time.
Applications are accepted on a rolling basis. A decision will be recommended by the Review Committee within one week of your application being submitted. For details on specific requirements needed for admission, please visit our Admissions page.
If you are interested in this program but do not meet all of the published admissions requirements, please contact an enrollment advisor via the form above.
---
CUTTING-EDGE CURRICULUM
The Master of Science in Engineering, Sustainability and Health is a 30-unit project-based program that is designed to be completed in 20 months over five semesters.
The program is offered 100% online using the Canvas learning management system and requires students to take two seven-week-long courses each semester, including a culminating capstone course that involves the development and completion of a major project related to the interconnection between sustainability, health, engineering and justice.
The MESH program is organized around the following themes and courses:
Engineering for Planetary Health
Two foundational courses that introduce students to new ways of thinking about human and ecological health, and how they can be applied to a variety of different disciplines.
Engineering and the Health of the Planet
Health and the Built Environment
Engineering for Sustainability
Four courses that examine past and contemporary practice and explore new and emerging technologies, to provide students with the skillset to design and develop holistic, economically viable solutions in support of sustaining the planet and human health.
Sustainable Energy
Sustainable Water
Sustainable Food
Getting to Zero Waste
Just Transitions
Two courses that explore global challenges and ask students to consider new approaches in transitioning to alternatives in a manner that is just and equitable, yet economically viable.
Transitioning to Alternatives
Environmental Justice
Capstone Project
This six-unit capstone project requires students to either develop a model and feasibility study or a significant change to their own practice, or to the practice of others, and explore the impact of this change. This project will run throughout the entire program, and incorporates the skills and knowledge derived from all courses in the program.
Courses you will take
---
Program Goals
The larger goal of MESH is to facilitate the integration of different disciplines in order to foster a critical approach to sustainability, design, and development that will have a key impact on global health and development. Beyond offering professional development, MESH positions its graduates to be able to:
Solve complex interdisciplinary challenges relating to engineering, health, development, peace, ecological and justice individually and as part of a group.
Trace the history of industrial and international development and globalization and their impacts on the built environment and the health of ecosystems and humans.
Demonstrate mastery over fundamental concepts of health using one health, Eco-Health and planetary health frameworks and their implications for engineering.
Explore and apply transdisciplinary capabilities related to new and emerging sustainable technologies in four key areas of waste, water, energy and food.
Design "Just Transitions" to sustainable, healthy and proven alternatives in a manner that is cost effective and achievable for local communities on up.
---
accreditation
Accreditation is an important quality indicator for college and university degree programs, generally regarded as a stamp of approval that ensures you will be able to apply for financial aid and transfer your credits if you decide to switch schools. Most state universities and private non-profit universities will have a regional accreditation. The University of San Diego has earned both regional and national accreditations.
Accreditations include:

The WASC Senior College and University Commission – WASC is a regional accrediting agency that is recognized by the U.S. Department of Education as certifying institutional eligibility for federal funding in a number of programs, including student access to federal financial aid. Learn more about the importance of selecting a regionally accredited program.
The MESH faculty has a unique combination of academic and practical experience. Their educational backgrounds and working experience span engineering, health, sustainability studies, and environmental justice with a focus on furthering the causes of global social and eco-justice, health politics, and education.
Additionally, the MESH program leverages ongoing input and insight from an advisory board of educators, consultants, directors and founders who work with NPOs, charities and international organizations committed to the promotion of peace, justice, indigenous rights, and sustainability.
Students can look forward to individual mentoring from expert faculty, especially over the course of their capstone project which will run throughout the entire program and enhance their applied knowledge, expertise, and professional portfolios.
---
Funding Your Graduate Degree
Your graduate degree is an investment in your future that pays for itself. Tuition is competitive with other top institutions and federal financial aid can help you fund your degree program.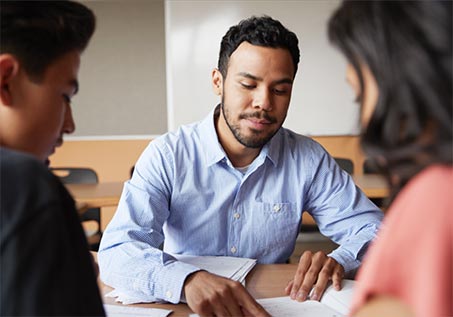 Tuition & Financial Aid
Find helpful information on tuition and financial aid.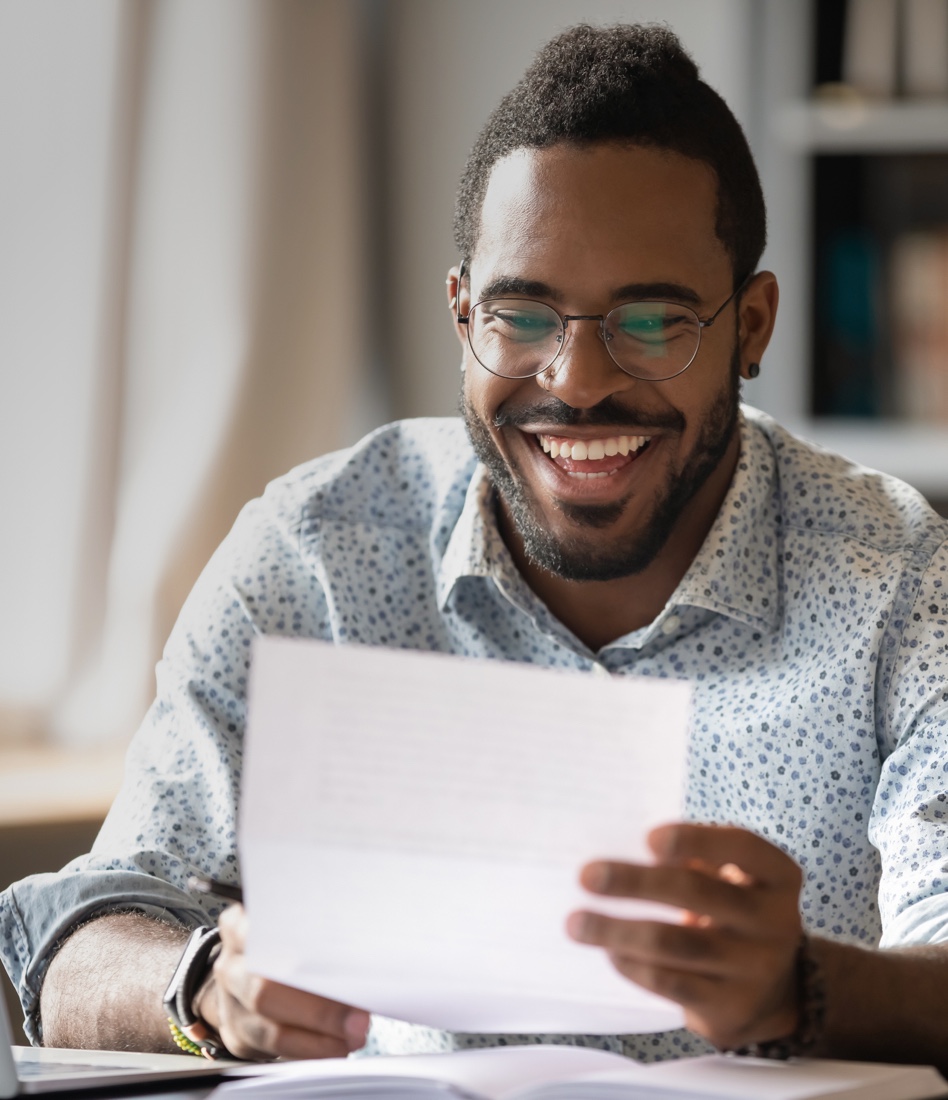 Scholarships & grants
Discover possible additional sources of funding to help pay for your degree.
---
Frequently Asked Questions