Master of Science in Applied Artificial Intelligence
At a Glance
Earn your master's degree online in just 20 months.

Summer, Fall and Spring Start Dates
Quick Facts
Program consists of five semesters: two courses per semester, and seven weeks per course (taken one at a time).
YOUR FUTURE IN ARTIFICIAL INTELLIGENCE
TRAINING AI EXPERTS FOR CAREER SUCCESS
The University of San Diego's innovative online AI master's degree program is committed to training current and future artificial intelligence professionals for the important and fascinating work ahead. The strengths of our program include a significant emphasis on real-world applications, ethics, privacy, moral responsibility, and social good in designing AI-enabled systems.
Designed to prepare graduates for success in this vitally important and fast-growing field, this master's in applied artificial intelligence online degree program has been developed by AI experts in close collaboration with key industry and government stakeholders to provide in-depth practical and technical training. This cutting-edge program:
Combines comprehensive technical knowledge and skills with a deep understanding of how to apply advanced capabilities (including hard and soft skills) in real-world applications.
Provides hands-on experience in a broad range of AI topics, including Deep Learning, Computer Vision, Natural Language Processing, and IoT (Internet of Things).
Focuses on continuous improvement to keep up with the latest techniques, using insight gained through ongoing consultations with its Industry Advisory Board, faculty, and a broad range of artificial intelligence experts and managers.
$109,638
Average salary reported by MS-AAI graduates
$15.7

trillion

AI's potential addition to global economic growth by 2030
---
Where MS-AAI Graduates Work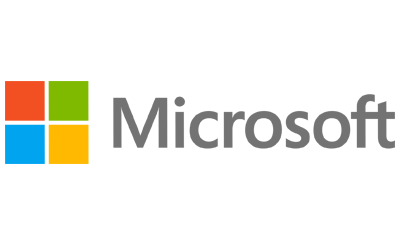 ---
A CLOSER LOOK – ARTIFICIAL INTELLIGENCE AT USD
who is this program for?
Our applied artificial intelligence master's degree program is ideally suited to those with a background in science, mathematics, engineering, healthcare, statistics, or technology.
Potential candidates for the University of San Diego's online AI master's degree program include:
Those who possess a bachelor's degree with strong academic credentials in such majors as statistics, mathematics, data science, computer science, engineering, physics, biological sciences, and healthcare.
Those who possess a bachelor's degree with strong academic credentials in non-STEM fields and are interested in advancing their technical knowledge into the realm of artificial intelligence.
Programmers and engineers who are looking to expand their skills into areas of artificial intelligence.
Professionals starting their careers in AI who realize they are more interested in practical applications and real-world problem-solving.
Professionals in other disciplines who are motivated to learn artificial intelligence and applications to advance their careers.
We ask that applicants review the complete list of our admission requirements before applying.
---
FROM THE AAI Academic Director & Faculty
---
How to Apply
For details on admission requirements and how to begin your application, please visit our Admission Requirements page.
---
Artificial Intelligence Careers
High-paying career opportunities in artificial intelligence and related disciplines continue to expand across a broad spectrum of industries, public agencies, and nonprofits. With a master's degree, graduates are well positioned to compete for advanced leadership and management opportunities in AI.

Salary data from employment websites including Indeed, LinkedIn, ZipRecruiter, PayScale, Salary, Glassdoor and U.S. Bureau of Labor Statistics.
---
Academic Calendar
Degree candidates are admitted throughout the year to begin their degree during one of three semesters (spring, summer and fall). Students take two courses during each 14-week semester, focusing on one 7-week course at a time. This degree program can be completed in 5 semesters (20 months).
---
CUTTING-EDGE CURRICULUM
The University of San Diego's Master of Science in Applied Artificial Intelligence degree program features an innovative, hands-on AI curriculum tailored to the needs of industries and employers.
Taught by expert practitioners, the online Master of Science in Applied Artificial Intelligence (MS-AAI) curriculum is designed to equip graduates with the technical strategies and skills they will use to apply powerful analytical tools to real-world applications in the workplace. The program culminates in a Capstone experience that pairs them with fellow students, instructors, and potential industry partners on an in-depth project that showcases their ability to apply their AI knowledge and skills.
Featured Courses
---
Program Goals
The University of San Diego's online master's degree in Applied Artificial Intelligence differentiates itself from other similar programs in several significant ways. The program:
Offers a robust, state-of-the-art online learning experience that guides students in mastering the technical skills, practical expertise, and soft skills necessary for career success.
Employs highly skilled faculty with a passion for teaching, many of whom are applied artificial intelligence practitioners in key roles at a wide range of commercial, academic, and government organizations.
Integrates ethics, privacy, social good, and moral responsibility in applying artificial intelligence tools and techniques across the entire curriculum.
Is one of the nation's only 100% online master's in artificial intelligence programs
---
accreditation
Accreditation is an important quality indicator for college and university degree programs, generally regarded as a stamp of approval that ensures you will be able to apply for financial aid and transfer your credits if you decide to switch schools. Most state universities and private non-profit universities will have a regional accreditation. The University of San Diego has earned both regional and national accreditations.
Accreditations include:

The WASC Senior College and University Commission – WASC is a regional accrediting agency that is recognized by the U.S. Department of Education as certifying institutional eligibility for federal funding in a number of programs, including student access to federal financial aid. Learn more about the importance of selecting a regionally accredited program.
The faculty is composed of experienced artificial intelligence instructor-practitioners — real-world experts who work with students to ensure that the learning experience is contextualized for individualized development, while also sharing valuable information and insights regarding careers in AI.
---
Tuition and Financial Aid
Program tuition is competitive with other top institutions. Federal financial aid can help you fund your degree. Scholarships and grants may also be available.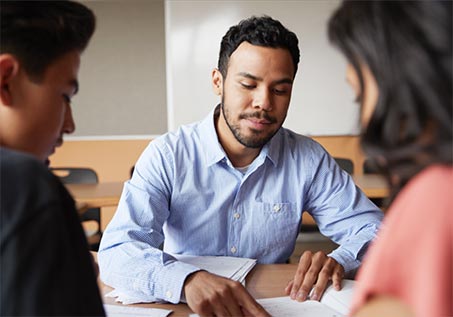 affordable tuition
Find helpful information on tuition and financial aid.
---
Frequently Asked Questions
Is a GRE or GMAT required for admission?
Candidates who have a GPA above 2.75 are not required to take a GRE or GMAT; however, a standardized test such as GRE or GMAT is recommended for applicants with a GPA under 2.75.
Do I need an undergraduate degree in science or engineering?
One of the program's admission requirements is a bachelor's degree in Software Engineering, Statistics, Computer Science, Data Science, IT, Electrical Engineering or a related STEM field from an accredited institution. Candidates who possess real-world experience or research experience will be best positioned for acceptance into the program.
How much does the online artificial intelligence master's degree cost in tuition?
The Master of Science in Applied Artificial Intelligence online program is 30 total credits at $925 per credit, for a total tuition of $27,750. Thanks to available federal financial aid, most students find the program to be a valuable, affordable investment that quickly pays for itself.
What is the duration of the program?
Designed to be completed in 20 months over five semesters, the program requires students to complete two 7-week-long courses each semester — beginning with two introductory courses — for a total of 30 academic units. The master's degree you will earn as an online graduate student is of the same quality and rigor as that earned by campus-based students.
What skills and experience are important for success in the Master of Science in Applied Artificial Intelligence program?
Applicants should have some knowledge and experience with Calculus and Linear Algebra. Students will also be expected to have some familiarity with reading and writing computer code.
How much programming experience is required?
Applicants should have some knowledge and experience in at least one of the following programming languages: Python, C, and MATLAB.
Does USD offer career development/advising support?
The University of San Diego is committed to steering you on a path toward educational and professional success. Right from the start, you'll receive support and guidance from experienced University of San Diego advisors who are invested in helping you achieve your education goals!
Exploring Your Future in Artificial Intelligence?
Download free checklist: 8 Questions to Ask Before Selecting an Artificial Intelligence Program