Master of Science in Engineering Management and Leadership
Request Information
Ready to Learn More About the Master of Science in Engineering Management and Leadership?
"*" indicates required fields
At a Glance
Graduates of the MS in Engineering Management and Leadership degree program will gain a comprehensive understanding of how to manage technology teams and projects to become influential leaders of global technology organizations.
TAKE 1 COURSE AT A TIME
Students are admitted throughout the year into one of three terms (spring, summer and fall). The program is designed to be completed in five semesters, and students can focus on one 7-week course at a time.
ONLINE
A Program for Technical Professionals Who Are Ready to Assume Leadership Positions
For many aspiring engineering leaders, programs in business administration have been the path forward. However, the traditional MBA path has difficulty accounting for today's fast pace of technological changes and constant market disruptions. Top technology organizations require leaders who have special ability to understand the complex nature and exponential pace of disruptions created by technology in the marketplace.
If you want to advance as a technical professional, then you'll be expected to develop a skill set that goes beyond simply managing large scale products. You'll need to be able to set goals and strategies that account for an organization's performance, culture and constraints. You'll be able to communicate the value of complex product or service offerings to a diverse audience, from investment groups to global partners. Most importantly, you'll need to be able to lead by example to generate influence and innovation within your team.
The University of San Diego's 100% online Master of Science in Engineering Management and Leadership (MS-EML) program was created to specifically address these needs of tomorrow's technical professionals. The MS-EML curriculum is designed to instruct and train students on how to be leaders who can:
Influence and lead flat, diverse and dynamic technology organizations
Effectively manage complex customer and vendor interactions
Succinctly communicate value to all stakeholders
Define and implement innovative and creative strategies
Develop and articulate comprehensive solutions to large scale business and technological challenges
---
WHO IS THE MASTER OF ENGINEERING MANAGEMENT AND LEADERSHIP PROGRAM FOR?
The MS-EML program is designed for technical professionals who are ready to take the next step in their career. Ideal candidates will have a command of technical or engineering skills along with prior management and leadership experience.
Graduates of the MS-EML program will be well-suited for high-level careers in any field where management requires a balance of technical ability and the capacity to be adaptable, strategic, innovative and influential. Possible careers for ME-EML graduates include:
| | | |
| --- | --- | --- |
| C-level executives | Engineering research managers | Global engineering managers |
| Engineering directors | Engineering design managers | Process engineering managers |
| Vice president of engineering | IT project manager | Quality manager |
| Operations manager | Technical consultant | Director of business development |
| Research and development manager | VP of product development | Director of product integration |
Leaders in scientific, tech and related consulting fields are among today's highest paid professionals. According to the U.S. Bureau of Labor Statistics:
Operations managers in earn an annual mean wage of $145,400
Engineering managers earn an annual mean wage of $152,350
Chief executives earn an annual mean wage of $220,670
---
LEARNING OUTCOMES
We aim to provide technical professionals with the knowledge, skills and training to excel in managing technology teams and projects. As a graduate of the MS-EML program, you will be able to:
Lead complex technology organizations managed by managers/directors, product groups consisting of product managers, project managers, operations groups consisting of engineering, manufacturing and supply chain groups led by managers/directors.
Develop organizational structure and culture that promote the kind of innovation and intrapreneurship needed to enable the company to be market nimble.
Develop a strategic vision and corporate mission and goals that align with the strengths of the technology-based corporation and manage risks.
Interpret the elements of competitive advantage and the challenges and solutions to implement them.
Develop a personal style of technology leadership based upon an understanding of the model of influence most aligned with their natural abilities.
Build high performing teams, manage productivity and handle personnel issues with the comprehension of the impact Social System Concepts have within organizations.
USD MS-EML is open to all technical professionals who want to advance in their careers as engineering leaders and managers. Get a closer look at the application process with detailed instructions on how to apply for this unique program designed around the management of information technology.
---
CURRICULUM DESIGNED TO SUPPORT FUTURE LEADERS IN TECHNOLOGY AND ENGINEERING
The Master of Science in Engineering Management and Leadership is a 30-unit, project-based program designed to be completed in 20 months over five semesters.
The program is offered 100% online using the Canvas learning management system and requires students to take two seven-week-long courses each semester, including a culminating three-unit capstone course that requires students to work as part of a team to deliver a project for a client company.
The MS-EML program is designed around the following themes and topics:
Technology and Engineering Leadership
Emerging Technology Trends
Competing Strategically
Building Resilient Technology Businesses
Technology and Engineering Management
Value Chain of Engineering Organizations
Sustainability, Ethics and Compliance
Decision Analysis
Capstone Project
The three-unit capstone project requires students to apply the knowledge and skills learned in their courses throughout the program. It is a practical course that requires students to work with a client company to address an agreed-upon issue of value of management. The project will draw on lessons from across all courses in the MS-EML to design, manage and deliver the project to the client company.
---
EXPERT FACULTY
Our MS-EML faculty bring a unique combination of academic and industry experience that spans technology, engineering, manufacturing, marketing, sales and finance in technology companies.
Not only have they developed and sold products and services in technology markets; they have also run large organizations and Business Units, founded, launched, and grown startups, and served as directors on the boards of small-cap companies. Each faculty member has experience in leadership roles, has been involved in raising equity and debt capital, and some have led mergers, acquisitions and public offerings.
---
accreditation
Accreditation is an important quality indicator for college and university degree programs, generally regarded as a stamp of approval that ensures you will be able to apply for financial aid and transfer your credits if you decide to switch schools. Most state universities and private non-profit universities will have a regional accreditation. The University of San Diego has earned both regional and national accreditations.
Accreditations include:

The WASC Senior College and University Commission – WASC is a regional accrediting agency that is recognized by the U.S. Department of Education as certifying institutional eligibility for federal funding in a number of programs, including student access to federal financial aid. Learn more about the importance of selecting a regionally accredited program.
---
TUITION & FINANCIAL AID
Program tuition is competitive with other top institutions. Federal financial aid can help you fund your degree. Scholarships and grants may also be available.
One of the University of San Diego's highest priorities is to ensure that sufficient tuition and financial aid support is available to all eligible students. The first step is to complete the free Application for Federal Student Aid (FAFSA).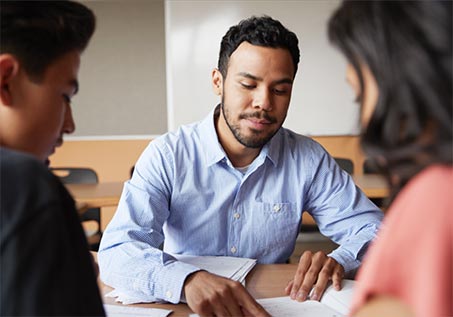 Tuition & Financial Aid
Find helpful information on tuition and financial aid.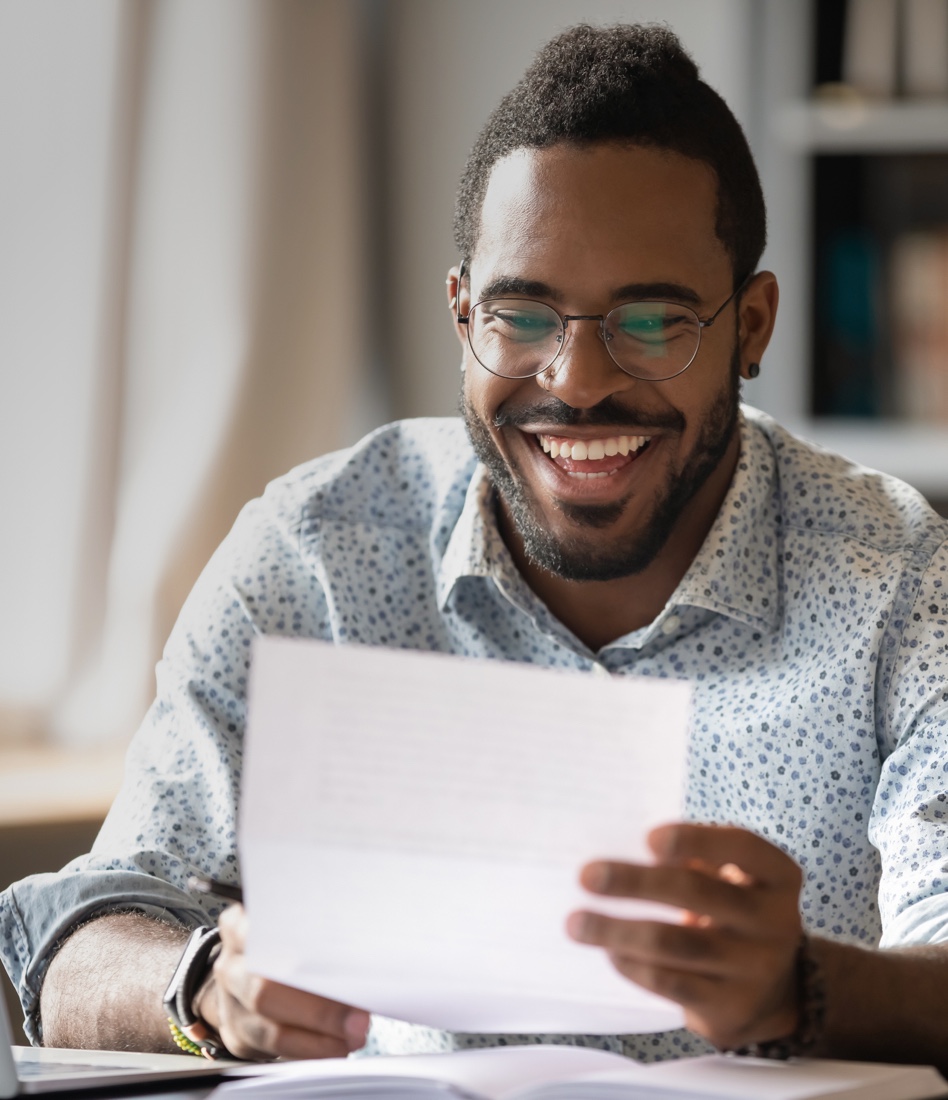 Scholarships & grants
Discover possible additional sources of funding to help pay for your degree.
---
How to Apply
For details on specific requirements needed for admission, please visit our Admissions page.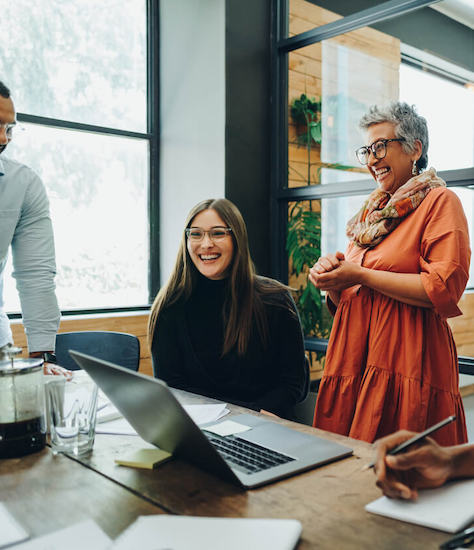 ---
Frequently Asked Questions