Master of Science in Cyber Security Operations and Leadership
Interested in the Program?
Request More Information
"*" indicates required fields
At a Glance
Earn your master's degree online in just 20 months to position yourself for success.

Summer, Fall and Spring Start Dates
Questions & Answers
Each course lasts a total of seven weeks with the only exception being introductory courses, which last a total of 14 weeks.
TRANSFORM YOUR CAREER
Become a Leader in Cybersecurity Operations
The career-building online Master of Science in Cyber Security Operations and Leadership program is ideal for bachelor-prepared students who are currently working in a wide range of cybersecurity roles, as well as those interested in pursuing professional opportunities in cybersecurity.
Learn state-of-the-art techniques and technologies to defeat adversaries from both theoretical and tactical perspectives. Develop the ability to lead organizations in cybersecurity operations and effectively communicate mission-critical cybersecurity needs and priorities. Collaborate with important stakeholders in the cybersecurity community to explore ways to realize your potential as a cybersecurity leader and lifelong learner.
$116,000
The average salary for cybersecurity professionals (3x the national median income).
79%
Percentage of people that strongly agree that they are happy as a cybersecurity professional according to surveys conducted by ESG and ISSA.
$500,000
Earning potential for top cybersecurity executives (CISOs), according to LinkedIn.
---
A CLOSER LOOK – CYBERSECURITY AT USD
Who Enrolls in the Cybersecurity Operations and LEadership Master's Degree Program?
Designed for career-focused professionals interested in gaining a deep understanding of cybersecurity concepts, topics and theories, along with leadership skills, the online MS-CSOL program attracts graduate students from a wide range of backgrounds, including:
Professionals who have existing technology or cybersecurity industry experience.
Information technology, information systems and/or computer science professionals.
Those in a variety of private business sectors, government, military and law enforcement.
---
usd student Success Stories
---
How to apply
Get a closer look at the application process with detailed instructions about on how to apply for your career-building cybersecurity master's degree program.
---
Cybersecurity Careers
The global epidemic of cybercrime has triggered a worldwide effort to beef up cybersecurity at organizations across all industries. The cybersecurity job market is booming, with employers paying top dollar for cybersecurity leaders and operations specialists who possess the needed skills, experience and education.
Salary data from employment websites including Indeed, LinkedIn, ZipRecruiter, PayScale, Salary and U.S. Bureau of Labor Statistics.
---
academic calendar
Degree candidates are admitted throughout the year to begin their degree during one of three semesters (spring, summer and fall). Students take two courses during each 14-week semester, focusing on one seven-week course at a time. Most of our master's degree programs can be completed in five semesters (20 months).
---
cutting-edge Curriculum
The USD Master of Science in Cyber Security Operations and Leadership program features an innovative curriculum dedicated exclusively to critical aspects of cybersecurity.
In addition to cybersecurity leadership skills, students are taught theory and how to turn that theory into practice, gaining specific knowledge and skills in the areas of technology, law, policy, compliance, governance, intelligence, incident response and management. The program places significant emphasis on immersive experiences, which gives students the real-world exposure they need to be truly effective in the field.
Featured Courses
---
Program Goals
Core program goals for the University of San Diego's online Master of Science in Cyber Security Operations and Leadership include:
Learn to Lead Organizations in Contested Cyber Environments – This emphasis on leadership and on understanding the "big picture" is a key differentiator that makes the USD program unique in the nation — graduates develop the ability to effectively communicate mission-critical cybersecurity needs and priorities to key stakeholders throughout their organization.
Develop Lifelong Learning Skills – Because adversarial tactics change daily, the professors in this program not only teach state-of-the-art techniques and technologies to defeat adversaries from both theoretical and tactical perspectives — their goal is also to equip students to stay abreast of ongoing changes in threat and mitigation as lifelong learners in the field.
Collaborate with Cybersecurity Stakeholders – The program curriculum is developed in collaboration with cybersecurity stakeholders in industry, military and government to deliver specific, in-demand knowledge and skill sets. The goal is to provide an innovative, immersive learning experience that inspires students to realize their full potential as lifelong learners and cybersecurity leaders.
---
accreditation
The University of San Diego's high-quality academic programs are regionally accredited by the Western Association of Schools and Colleges (WASC).
---
Funding Your Graduate Degree
Your graduate degree is an investment in your future that pays for itself. Tuition is competitive with other top institutions and federal financial aid can help you fund your degree program.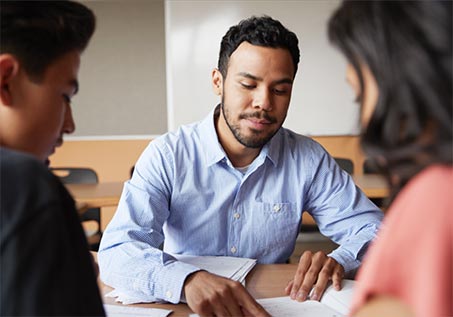 Tuition & Financial Aid
Find helpful information on tuition and financial aid.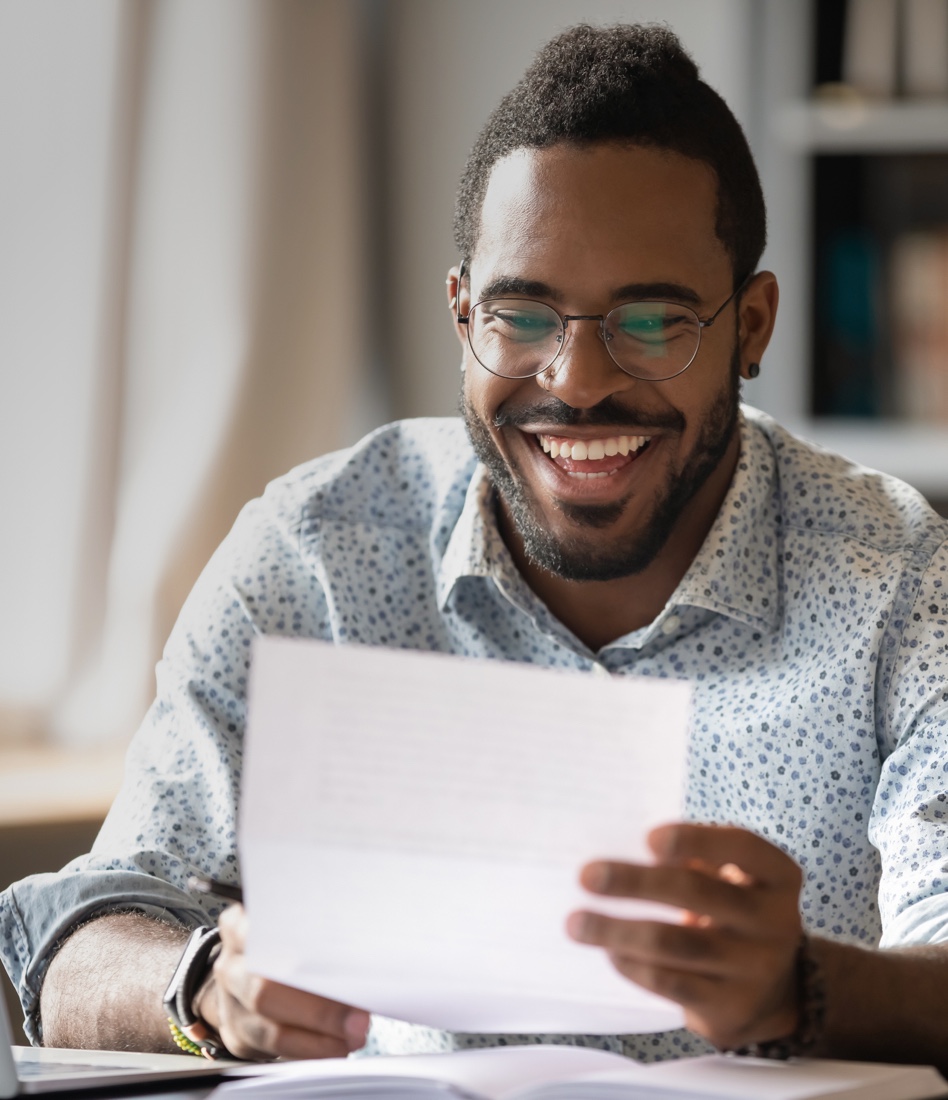 Scholarships & grants
Discover possible additional sources of funding to help pay for your degree.
The instructors in the MS in Cyber Security Operations and Leadership program are experienced cybersecurity practitioners who hold advanced degrees in the fields of Computer Science, Engineering, Information Technology and Information Assurance/Cybersecurity. Many have been recognized as pioneers and leaders in the domain.
---
Frequently Asked Questions
Position Yourself for the Future with a Career in Cybersecurity
Download free eBook: Everything You Need to Know About a Career in Cybersecurity