M.S. in Law Enforcement & Public Safety Leadership


Get Started Today
Request More Information About the Nationally Ranked MS-LEPSL Program
"*" indicates required fields

Recognized as one of America's Best Online Programs by US News & World Report
At a Glance
A leadership degree designed specifically for law enforcement, the MS-LEPSL program is ranked by US News & World Report as one of the best online criminal justice master's degrees in the country.
Transfer Credit for LE Training
Get 6-12 units of transfer credit from FBI National Academy, PERF's SMIP, FBI-LEEDA's Trilogy, Sherman Block SLI or Command College.
100% Online
---
Trust the program that is endorsed by law enforcement & highly rated by students
Ranked as One of the Best Online Criminal Justice Master's Degrees in the Country
Prepare yourself for the leadership opportunities that lie ahead with the M.S. in Law Enforcement & Public Safety Leadership (MS-LEPSL). Designed and taught by experienced criminal justice and military leaders, the MS-LEPSL program will help you develop the skills you need to lead your department effectively and with purpose.
Recognized by U.S. News and World Report as one of the best online criminal justice master's degrees in the country, the curriculum in the MS-LEPSL program focuses on the real issues your agency faces every day. Develop practical skills in communication, technology, change management, community engagement and data fluency – all in a flexible online format that adapts to your schedule.
1000+
Number of law enforcement professionals who have enrolled in the LEPSL program
17
Average number of years LEPSL students have worked in law enforcement
35.1%
Percentage of law enforcement CEOs who have earned at least a master's degree
---
A CLOSER LOOK
---
Who is this program for?
The prestigious M.S. in Law Enforcement & Public Safety Leadership program is ideal for law enforcement professionals working in command positions as well as those who aspire to leadership roles. It is designed to sharpen your leadership capabilities to make you a more effective leader and prepare you for promotional opportunities. Law enforcement professionals who enroll in the MS-LEPSL program generally fit into one of these categories:
Command staff and law enforcement executives seeking to become even more effective leaders
Mid-career law enforcement professionals on a trajectory for advancement
Early-career officers who aspire to leadership and see earning their master's degree as a step toward that goal
Late career professionals nearing retirement who want to build up their resume to expand their second-career opportunities
The online MS-LEPSL program is designed to be an invaluable professional growth experience for those currently working in agencies from across the country, including:
Municipal police
Sheriff's offices
State agencies
Campus public safety
Federal agencies, including CBP, DHS, US Marshals and others
Tribal agencies
Probation offices
DA investigators
Tribal police
Highway patrol
---
Admission Process
If you have a bachelor's degree and work in law enforcement, you probably qualify for admission. Learn more about the application process and upcoming deadlines.
---
Practical, Relevant Curriculum
Unlike a traditional criminal justice degree, the MS-LEPSL program curriculum focuses on building critical leadership skills specific to public safety while exploring solutions to the most urgent challenges facing law enforcement agencies today.
The MS-LEPSL program includes 31 units of coursework that can be completed in 20 months. You'll take a total of 10 three-unit courses as a one-unit capstone.
While many criminal justice graduate programs are designed by academic criminologists, the MS-LEPSL curriculum was developed with extensive input from law enforcement. The result was a highly practical set of courses designed to build the management and leadership skills needed to successfully lead a department or agency in today's climate. This skills-centric approach allows students to explore current and relevant topics while developing as leaders.
Throughout the 5-semester MS-LEPSL program, you'll explore:
Effective leadership for modern public safety
Constitutional law and how it shapes law enforcement policy
Budgeting, resource allocation and grant writing
Media relations and community engagement
Technological advancements shaping law enforcement
Dispute and conflict resolution
Data fluency and analysis
Organizational theory and change
Featured Courses
---
Course Calendar
---
accreditation
The Master of Science in Law Enforcement & Public Safety Leadership program is regionally accredited by the WASC Senior College and University Commission. Accreditation is an important quality indicator for college and university degree programs, and regional accreditation is generally regarded as the gold standard that assures you will receive a rigorous education and be able to apply for federal financial aid.
The faculty is led by its hands-on academic director, Erik Fritsvold, Ph.D., who has worked to assemble an all-star team of criminal justice professionals who hold advanced degrees and possess practical leadership experience from the law enforcement and military sectors.
---
Tuition & Funding
Program tuition is competitive with other top universities, and is greatly reduced from the standard USD graduate tuition.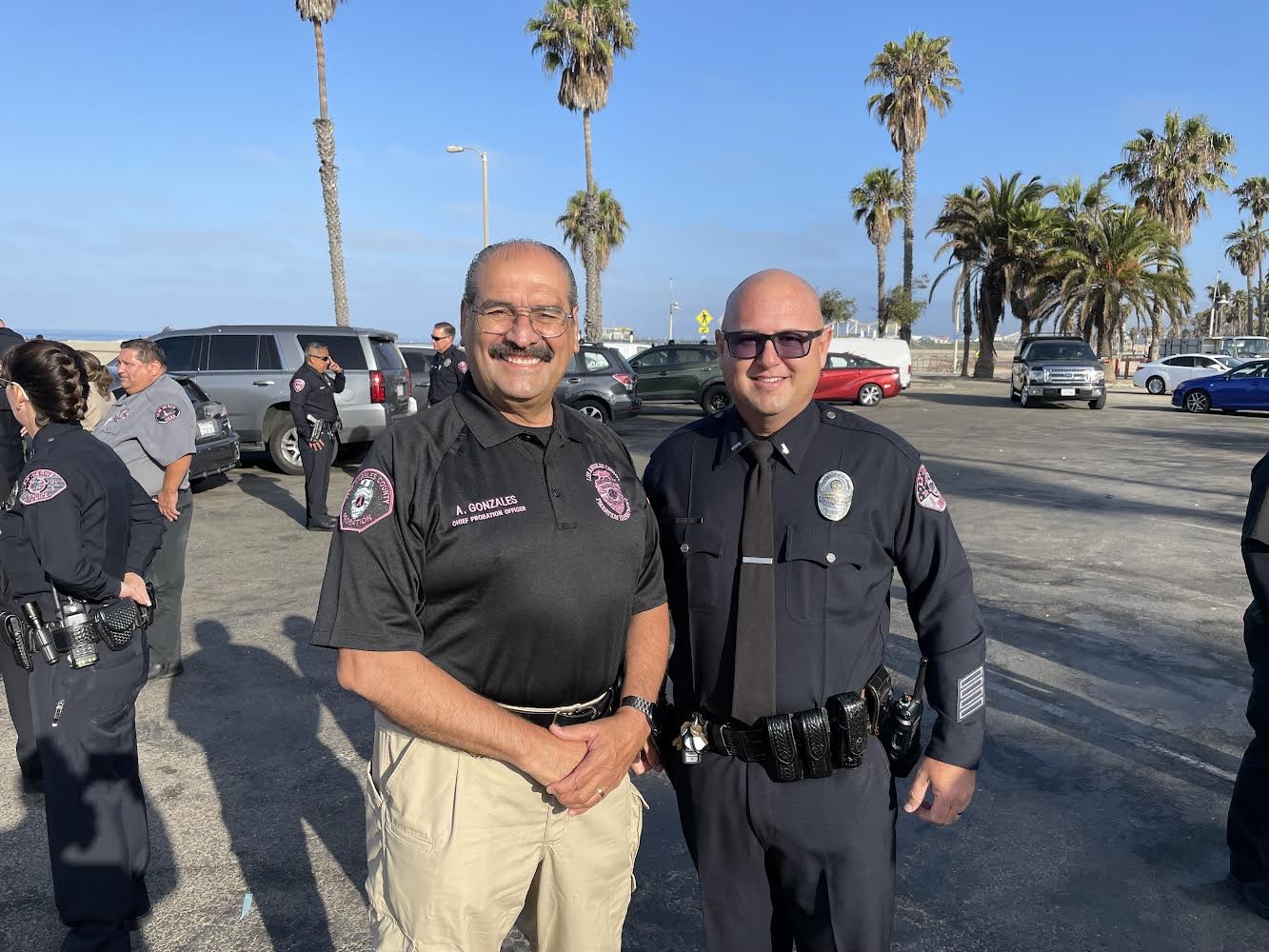 Paying for your degree
Monthly interest-free payment plans and federal financial aid can help you fund your degree. Scholarships and grants may also be available.
---
Earn Transfer Credit for Leadership Training
You may be eligible to receive transfer credit toward your master's degree from training programs like FBI National Academy, SMIP, Command College and FBI-LEEDA.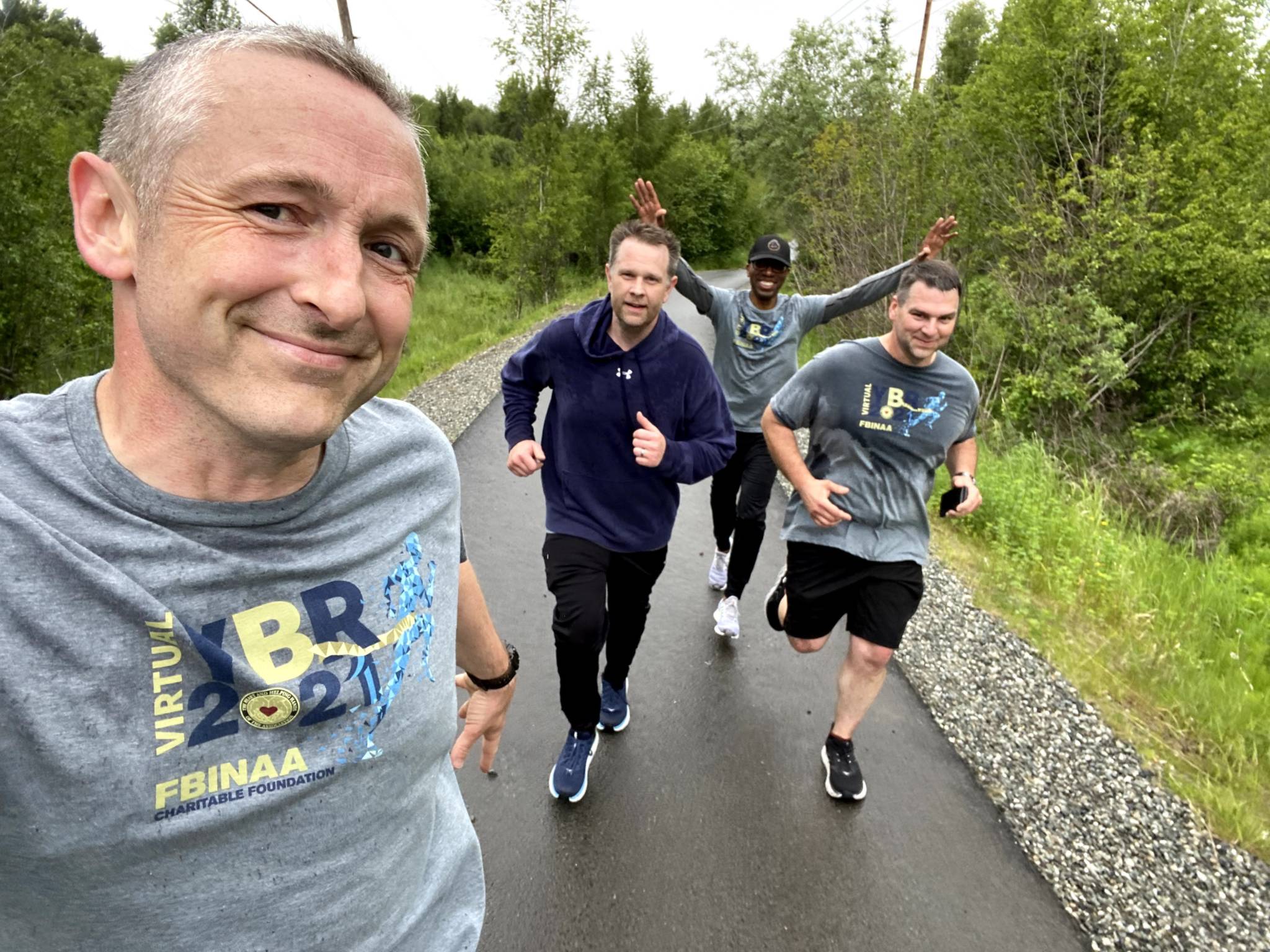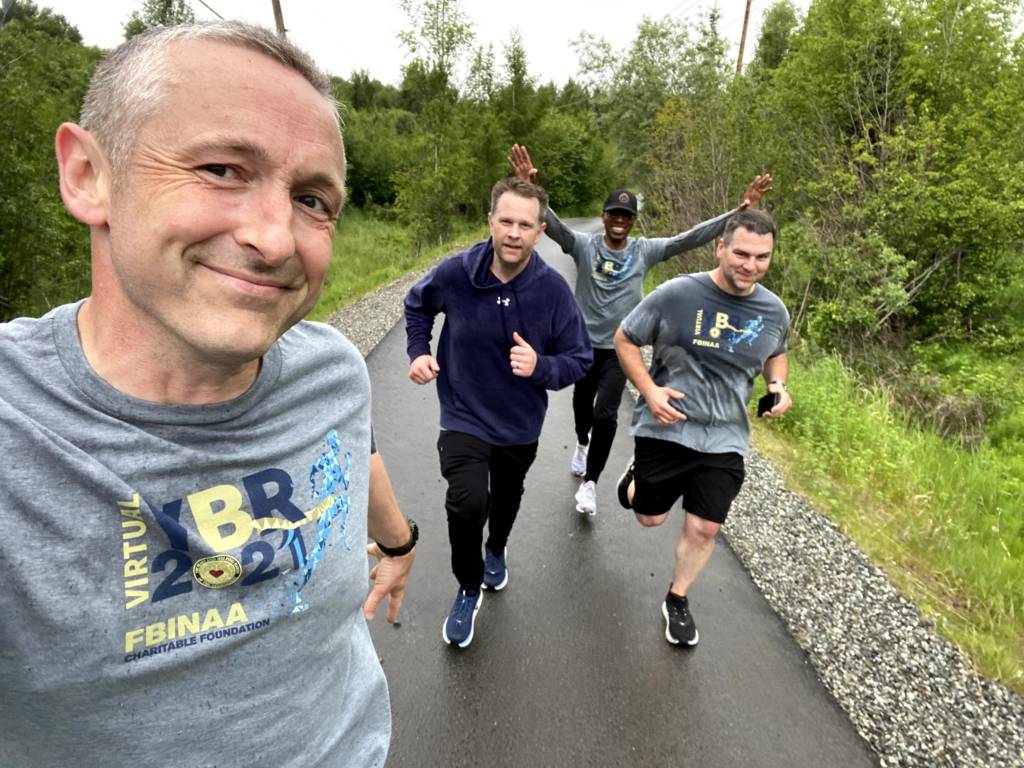 ---
Frequently Asked Questions
How long will it take me to complete my degree program?
The MS-LEPSL is a 31-unit program designed to be completed in 5 semesters (20 months). If you need to take a break from your coursework for any reason your path to graduation will be delayed.
What is the online course format?
Coursework is taken year-round, with three 14-week semesters each year (Fall classes start in September, Spring classes start in January, and Summer classes start in May.) Each 14-week semester consists of two courses running for seven weeks each back to back, allowing you to focus on one course at a time. Each class is broken into week-long modules, and students can log in and complete their assignments anytime within the week. This is what's referred to as asynchronous learning because you will not be required to join class on a specific day and time each week.
Does the program have to be completed within 20 months?
The curriculum schedule functions on a carousel system, meaning that if you miss a course you will have to wait for the rotation to complete before jumping back in. Each course is offered once every five semesters. We encourage you to speak with an enrollment advisor or your program coordinator if you think you might need to take a leave of absence.
What is the cost of tuition for the MS-LEPSL program?
Tuition for the MS-LEPSL program is $729 per unit. Members of law enforcement and public safety associations or unions are eligible for a reduced tuition rate of $679 per credit hour. Active duty military and veterans are also eligible for this discount.
Do you accept transfer credit from professional leadership training programs?
Yes! USD has entered into formal partnerships with several law enforcement training and professional development organizations to make it easier for graduates of those programs to seamlessly transition into the LEPSL program. Current transfer credit opportunities include:
FBI National Academy (up to 12 units)
FBI-LEEDA's Trilogy (6 units)
PERF's Senior Management Institute for Police – SMIP (6 units)
California POST's Command College (12 units)
California POST's Sherman Block Supervisory Leadership Institute (6 units)
San Diego County Regional Leadership Institute (6 units)
Marine Corps University's Command and Staff College – CSCDEP (6 units)
We are constantly evaluating new partnerships – check the transfer credit page on this website for more details.
Can I still apply if I don't meet all of the admissions criteria?
Please work with your enrollment advisor if you are interested but do not meet all published admissions requirements. The two most important and least flexible criteria are that you must have completed your bachelor's degree and you must have at least two years of experience working professionally in law enforcement. Military experience may also be considered. Beyond that, if your bachelor's GPA falls short, or if you earned your undergraduate degree from a nationally accredited school rather one that is regionally accredited, we encourage you to speak to an enrollment advisor about your specific circumstances. Sometimes a low undergraduate GPA can be offset by exceptional experience and/or the completion of prestigious leadership training programs like the FBI National Academy. Alternately, you may be given the opportunity to write an additional graduate-level essay to demonstrate your readiness to take on the writing demands of a rigorous master's degree program.
Is there any requirement to come to campus?
The MS-LEPSL program is 100% online. There is no on-campus requirement. However, we do hope you and your family can join us on campus for commencement. And if you are ever in the San Diego area we hope you'll stop by for a tour of our beautiful campus.
Who teaches the MS-LEPSL program?
We often say our faculty is our secret sauce. Students appreciate the extensive criminal justice and leadership experience of our accomplished practitioner faculty, who collectively have a diversity of professional experience in law enforcement and military leadership. Please view our faculty page for complete profiles.
What is your graduation rate?
More than 90% of the students who enroll in the LEPSL program graduate. This is far above the national standard and a true testament to the quality of the program and the commitment to student success shared by our faculty and staff. This is a unique hallmark of USD. You will never be a number here. We value our relationship with each student and alumnus, and we truly care about helping you reach your goals.
Free eBook: How earning your master's degree can help you achieve your career goals.
Moving Up the Ranks: How a Master's Degree Can Help You Take Your Career to the Next Level
[Free Download] How a Master's Degree Can Help You Take Your Career to the Next Level
"*" indicates required fields