Why Companies Need a Chief Diversity and Inclusion Officer [Job Description + Salary Guide]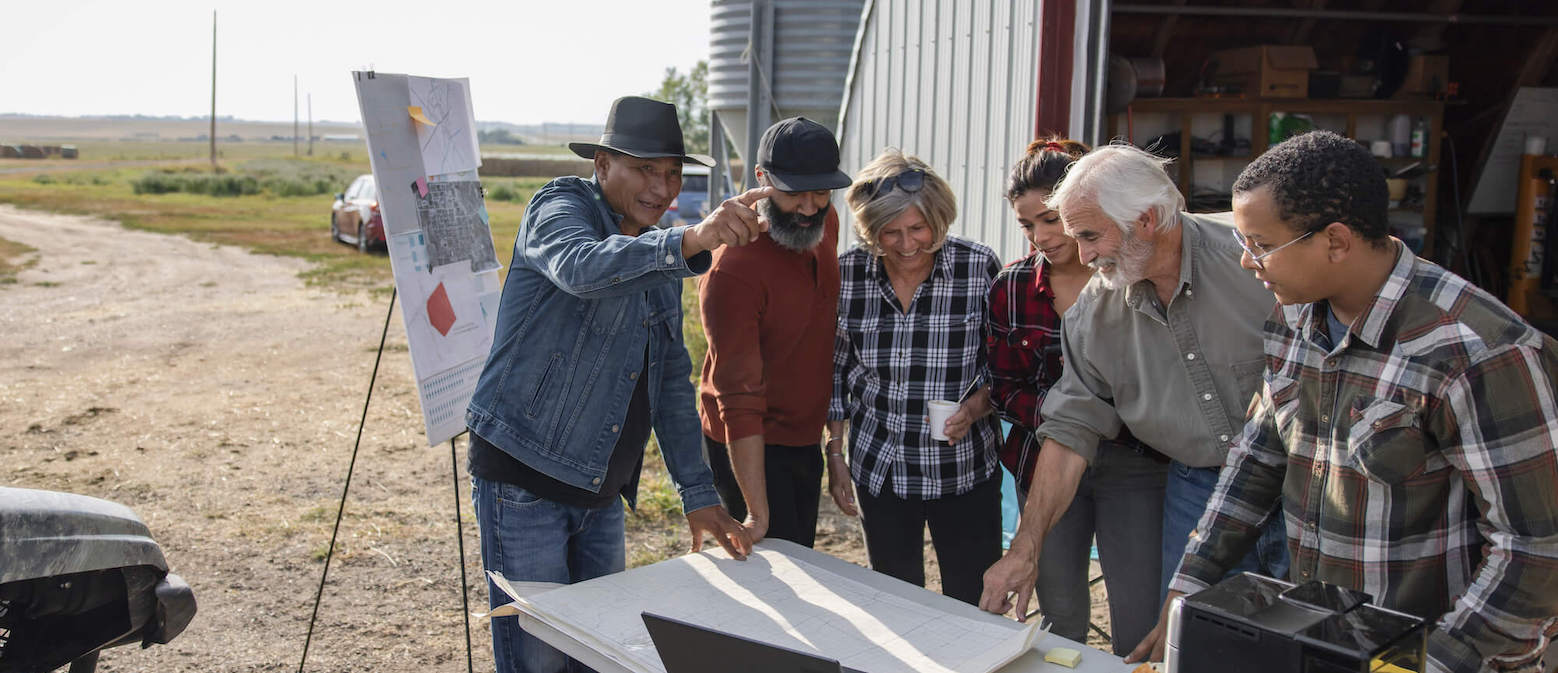 It is a matter of fact: Organizations that embrace diversity perform better. Studies have shown that companies that promote diversity — whether of gender, culture, age or race — have higher innovation revenues, regularly outperform their competitors and create more opportunities and better working environments for their employees.
However, while the majority of corporations and organizations cite diversity and inclusion as important and critical to innovation, few have strategies in place to improve diversity and inclusion that extends beyond hiring. Even worse, marginalized groups such as Black people, Asian Americans and women are still vastly underrepresented in company leadership positions.
Any organization that is serious about supporting their diversity efforts should hire a chief diversity officer (CDO) or a chief inclusion officer (CIO). Here are the responsibilities of this increasingly important position, as well as salaries, a career guide and other helpful resources for aspiring CDOs.
What Does a Chief Diversity Officer Do?
Why Do Companies Need a Chief Diversity Officer?
Chief Diversity Officer Salaries & Careers
How to Become a Chief Diversity Officer
Resources for Chief Diversity Officers
FAQs about Chief Diversity Officers
What Does a Chief Diversity Officer Do?
The role of a chief diversity officer is to develop, manage and promote an organization's diversity, equity and inclusion (DEI) efforts. Also referred to as a chief diversity and inclusion officer (CDIO), chief advocacy officer (CAO) or a chief equity officer (CEqO), it is the CDO's responsibility to ensure that all members of an organization have a comfortable place to work and learn, regardless of their background or beliefs.
While other executive positions can incorporate DEI initiatives as a secondary or tertiary priority, as the head of diversity and inclusion efforts, the CDO's entire focus is ensuring that the diversity of the organization better represents the diversity of the community it is a part of. The CDO is expected to:
Identify where the organization is lacking in DEI support
Investigate and rectify employee complaints concerning harassment and discrimination
Create recruiting plans and hiring practices to build a diverse and inclusive workforce
Develop training materials that promote inclusivity and sensitivity
Establish strategies and metrics to measure progress in achieving the organization's DEI goals
Stay on top of trends, laws, regulations and other factors that affect DEI programs
A CDO usually reports directly to the chief executive officer and works with other members of the senior leadership team to bring diverse voices to the table as new solutions, initiatives and processes are developed. CDOs make sure there is representation of those that need it, making the workplace a fairer, more-equitable and welcoming environment for everyone.
Why Do Companies Need a Chief Diversity Officer?
The essential reason companies require a CDO is to promote diversity, equity and inclusion within the workplace. Companies that have levels of diversity representative of their community enjoy many benefits over those that lack diversity and inclusion.
DEI helps employees feel welcome and supported. Reports show that many employees are not satisfied with how their employers are handling diversity and discrimination issues in their workplaces, especially following incidents of racial injustice such as the murder of George Floyd and subsequent Black Lives Matter protests. CDOs help promote employee engagement, boost morale and improve retention.
Customers want to support companies and brands that value DEI. Social values are increasingly driving consumer decisions, and they want companies to do more in lending support to causes that affect people with disabilities, women and Black, Indigenous and people of color (BIPOC). This includes buying from brands that commit to diversity and sustainable practices across the supply chain and in hiring practices.
Diverse companies are more successful. Boards and leadership teams that are more diverse are shown to outperform their peers. More diverse teams are found to be more innovative and creative than those that are not. Companies that embody DEI values attract more diverse employees and a wider customer base.
While the CDO might not be directly involved in a company's production or services, they can make sure that the community impacted by what the company produces or how it operates is represented in all conversations.
For example, the CDO might not be involved in directing the company's waste management services, but they could make sure that the community affected by its waste recycling plant is represented in the conversations about development and management. Developing this sort of social business in service of the local community is as much about solving the right problems as it is about accurately meeting the needs of customers.
Finally, a CDO ensures that an organization maintains compliance with laws and regulations such as Title VII of the Civil Rights Act of 1964, the Americans with Disabilities Act (ADA) and the Equal Pay Act.
Chief Diversity Officer Salaries & Career Guide
CDOs can expect a salary comparable to other C-suite level positions, with the average chief diversity officer salary ranging from $195,600 to $274,900 USD, according to salary.com.
A review of listed diversity officer job descriptions and companies hiring for CDO positions will include a wide variety of organizations across every industry — with a recent review* of open positions including:
ABC
American Association of Colleges of Nursing
Amnesty International of the USA
Boston Medical Center
California State University
Cisco
Consumer Reports
Heritage Bank of Commerce
IKEA
Make-A-Wish Foundation
The ACLU
Union Pacific
United Way Worldwide
W.R. Grace & Co.

* Job listings were sourced in September, 2022 from Glassdoor, ZipRecruiter and Indeed.
Not all careers invested in DEI initiatives are limited to the CDO position. Similar jobs in diversity, equity and inclusion include:
Diversity and Inclusion Manager — Similar to a CDO, the diversity and inclusion manager develops, implements and executes strategies to achieve an organization's diversity goals. They'll oversee an organization's diversity efforts and initiatives, review and revise policies and practices and make recommendations for promoting inclusion. This position comes with a median salary of $130,418 USD.

Human Resources Manager — While a more "traditional" position that oversees administrative functions, the HR manager can play a key role in promoting DEI initiatives. HR managers direct internal communications, manage employment and labor relations and oversee employee matters including compensation, benefits and training. This position comes with a median salary of $114,328 USD.

Chief People Officer — An executive level position, the chief people officer oversees everything related to "people operations," which can include DEI initiatives, leadership development, talent acquisition and employee retention. They're expected to provide solutions to personnel and human resources issues and consult and advise the executive team. This position comes with a median salary of $255,081 USD.
How to Become a Chief Diversity Officer
If you're interested in the chief diversity officer position you'll be expected to have a bachelor's degree in a relevant field, such as business, law, sociology or human resources. You will also need a relevant master's degree, preferably relating to human resource management, business administration, social justice or public administration. Some positions may also prefer a doctorate degree.
Being an executive-level position, you'll also be expected to show several years (five to 10) of experience in working with and developing inclusion initiatives. You'll need prior management and leadership experience. Earning certifications and licenses in diversity, sensitivity, inclusion and equity training will also help set you apart from other candidates.
As a candidate for the CDO position, you'll want to demonstrate:
A familiarity or strong understanding of relevant legal matters
A data-driven approach to research and measuring progress
Solid communication and interpersonal skills that can build relationships
Examples of strategic thinking and problem-solving skills
If you're interested in achieving a leadership or managerial position that can communicate across the social and professional spectrum, which could help identify the impact that a company has in the community, then we invite you to explore the University of San Diego's MS in Engineering, Sustainability and Health (MESH) program. Our transdisciplinary program brings together graduates from different fields of study, across all career stages, to work together to create a just transition to better practices for both ecological and human justice.
Resources for Chief Diversity Officers
If you're interested in exploring other resources related to diversity and inclusion, check out the following links:
FAQs about Chief Diversity Officers