Master of Science in Innovation, Technology and Entrepreneurship
Admission Requirements
Ready to Learn More? Connect with an advisor today.
TAKE THE NEXT STEP TO ADVANCE YOUR CAREER
"*" indicates required fields
Limited Time Offer - Let Us Pay Your Application Fee
---
Admission Requirements
The online Master of Science in Innovation, Technology and Entrepreneurship (MITE) program is geared to be an incredibly valuable, one-of-a-kind professional growth experience for such individuals as:
Startup entrepreneurs
Tech achievers advancing into leadership roles
Business professionals intent on learning how to navigate the technology innovation landscape
Aspiring, early-career or seasoned C-Suite executives across a broad range of industries (including CEOs, CTOs, CIOs, etc.)
Innovators interested in "changing how the world works"
Admission to the MITE program will require a bachelor's degree with strong academic credentials, preferably in a STEAM or business discipline. Preference will be given to candidates with industry experience in technology connectivity or other relevant real-life experiences.
* Special Note: please anticipate that some colleges and universities can take 2 – 3 weeks to prepare and send official transcripts. The application packet is not complete until all official transcripts are received.

** Unavailable for international transcripts/degree evaluations and some schools don't allow transcripts ordered by third parties.
---
---
Are you an international applicant?
International applicants must meet additional requirements for admission, including:
A Test of English as a Foreign Language (TOEFL) exam score of 83 or higher or a Duolingo English Test score of 120 or higher.
A course-by-course transcript evaluation and report by one of the following approved agencies. No other transcript evaluation will be accepted for degrees earned outside the U.S.
If you are currently in the U.S. on an F-1 or M-1 student visa, you are not eligible to pursue the online section of our program, per U.S. immigration regulations.
---
Your Application
Please review the standard admissions expectations below as you prepare your application for the MS in Innovation, Technology and Entrepreneurship degree program:
Bachelor's degree in a professional, STEAM-related discipline from a regionally accredited institution (official transcripts required).
Bachelor's GPA of 2.75 or higher. Candidates with GPA under 2.75 can apply, but will be asked to provide relevant explanations in an essay; candidates with GPA under 2.75 may be encouraged to complete a standardized test such as GRE or GMAT.
International students will require a TOEFL score of 83 or above.
All students are asked to submit a statement or essay explaining your interest and experience in the "connectivity" vertical, and your goals from this degree program.
Resume or curriculum vitae.
Recommendation letter from candidate's current supervisor/manager

Or Two letters of recommendation from external references for candidates who are unable to obtain a letter of recommendation for a current supervisor.
If you are interested in applying, but do not meet all of the admissions requirements, please contact an enrollment advisor at (888) 832-0239 or use the chat feature on this page. Our application review process always includes a holistic look at your experience and background, and we understand that a low undergraduate GPA or lack of professional experience is not necessarily indicative of your potential success in our program.
You can find additional information and guidance on preparing your application by visiting our "Starting Your Application" page.
If you have questions regarding any aspect of the application process, please contact an Enrollment Advisor for assistance.
---
academic calendar
Degree candidates are admitted throughout the year to begin their degree during one of three semesters (spring, summer and fall). Students take two courses during each 14-week semester, focusing on one 7-week course at a time. This degree program can be completed in 5 semesters (20 months).
---
At a Glance
The MITE degree is a 33-unit project-based program with 15 units covering the technical aspects of technology innovation in the connectivity vertical and 15 units with focused coaching on business, entrepreneurship and leadership.
Summer, Fall and Spring Start Dates
International
Our borders are open to international students of all regions.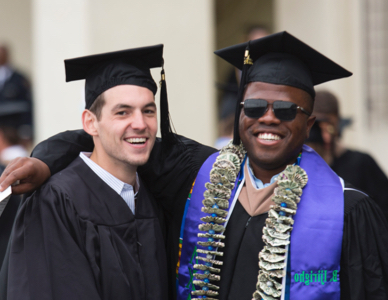 Start Your Future Now
---
Frequently Asked Questions