Master of Science in Nonprofit Leadership & Management
Admission Requirements
Request Information
Ready to Learn More About the M.S. in Nonprofit Leadership and Management?
"*" indicates required fields
---
MAKE AN IMPACT IN YOUR NONPROFIT CAREER
Start making an impact by earning your degree in just 20 months. Please review the standard admissions expectations below as you prepare your application for the online M.S. in Nonprofit Leadership and Management degree program.
All applicants must provide:
Bachelor's degree from an accredited college or university with a cumulative GPA of 2.75 or higher on a 4.0 scale. Official transcripts are required.

Degree candidates with a GPA under 2.75 may be asked to have an interview with the program director, depending on experience.

One 500-word maximum statement of purpose answering the question:

Leading and managing nonprofit agencies is a complex and challenging endeavor. Why do you think this is the case? How do you expect earning this degree will prepare you to make a positive impact in this dynamic sector?
Resume or curriculum vitae.
Applicants are asked to submit one letter of support from a current supervisor. If you are unable to obtain a letter of support from your current supervisor, you are required to submit two letters of support from a previous employer, board member, and/or previous professor who can comment on your experience and potential for graduate studies.
International students need TOEFL scores of 83 or above OR a score of 7 on the IELTS (more information below)
You can find additional information and guidance on preparing your application by visiting our Starting Your Application page.
If you have questions regarding any aspect of the application process, please contact an Enrollment Advisor for assistance.
---
Are you an International Applicant?
International applicants must meet additional requirements for admission, including:
A Test of English as a Foreign Language (TOEFL) exam score of 83 or higher.
A course-by-course transcript evaluation and report by one of the following approved agencies (No other transcript evaluation will be accepted for degrees earned outside the U.S.):
If you are currently in the U.S. on an F-1 or M-1 student visa, you are not eligible to pursue the online section of our program, per U.S. immigration regulations.
---
At a Glance
Strengthen your nonprofit leadership and management skills with a master's degree you can earn online in just 20 months from the School of Leadership and Education Sciences.
International
Our borders are open to international students of all regions.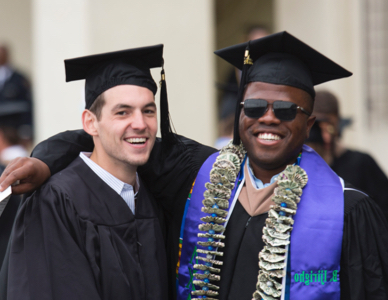 Start Your Future Now
---
NONPROFIT OR LEADERSHIP EXPERIENCE PREFERRED
Ideal candidates for the Master of Science in Nonprofit Leadership and Management program currently work, will work or have worked in mid-to senior-level management positions at nonprofit corporations and philanthropies.
All applicants are considered utilizing a holistic review process that accounts for any professional and/or extracurricular experiences relevant to the program. Letters of recommendation should refer to specific examples of the candidate's competencies and aptitudes relevant to the program goals.
---
Ideal Program Candidates
Potential candidates for this program include:
Current and aspiring nonprofit leaders and managers
Recent undergraduates or those with a degree in nonprofit management, business administration, community organization and advocacy, public health or a related field
Professionals with a background and/or relevant experience in nonprofit management, organizational development, philanthropy, community organizing or other related areas
Military service members, veterans and government personnel (U.S. Navy, Marines, FEMA, U.S. State Department, Centers for Disease Control & Prevention, etc.)
Mid-career professionals seeking a career change that will utilize and build upon their existing skill set
Admission to the MSNP program requires a bachelor's degree with strong academic credentials in a discipline that lends itself to nonprofit leadership or development.
---
academic calendar
Degree candidates are admitted throughout the year to begin their degree during one of three terms (spring, summer, fall). Students take two courses during each 14-week semester, focusing on one 7-week course at a time. This degree program can be completed in 5 semesters (20 months).
---
Frequently Asked Questions