Top 20 AI Courses, Certificates & Certifications [+ Selection Guide]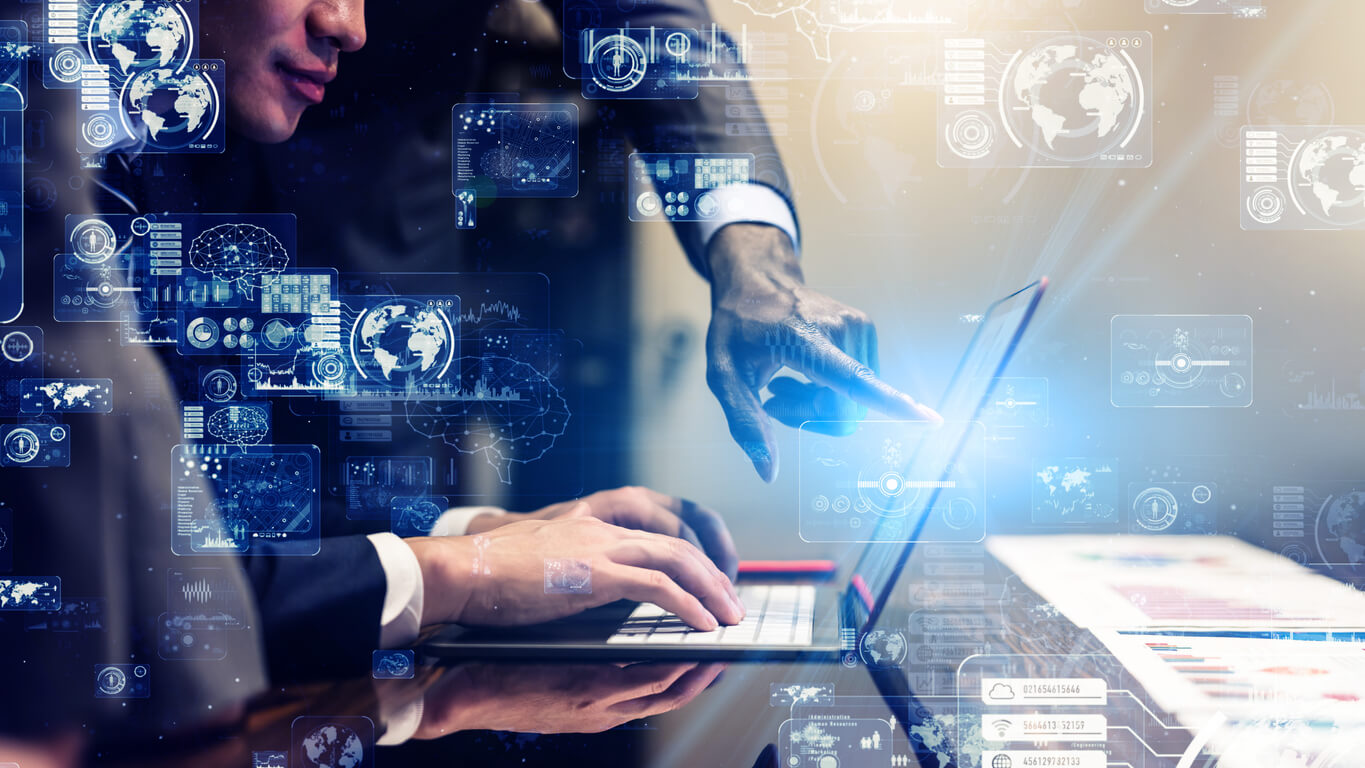 The demand for artificial intelligence professionals is high — but the demand for skilled professionals who are equipped with the right knowledge and experience is even higher. Companies and organizations are looking to fill high-paying positions with employees they can trust on the front lines of artificial intelligence innovation. Courses, certificates and certifications are a good way to gain experience if you don't have any, but they're also beneficial to those already in the field looking to explore a new specialization.
Keep reading to learn about some of the top AI courses, certificates and certification programs — plus tips for selecting the right one.
Reasons to Take AI Courses and Certifications
List of AI Courses & Certifications
List of AI Topics Taught in AI Courses (Sampling)
How to Choose the Right AI Course
Reasons to Take AI Courses or Become Certified
Taking a course or certification program is a good step toward advancing your career and demonstrating your commitment to learning more about artificial intelligence. Depending on where you are in your AI journey, many courses are introductory and entry-level while other intermediate options provide specialized knowledge in a particular AI subset. These career opportunities can better prepare you for certain positions and entry into AI graduate programs.
List of AI Certifications, Certificates & Courses
We've compiled a list of popular AI certifications and courses, but please note that these are listed in alphabetical order and are not ranked in any way.
Certifications & Certificates
1. Certified Artificial Intelligence Engineer — United States Artificial Intelligence Institute
The curriculum for this certification includes a variety of topics, including AI, ML, deep learning, deep reinforcement learning, computer vision, natural language processing and reinforcement learning. Applicants must be either an undergraduate/graduate student or a professional with 0–2 years of experience. There are two paths for application based on your background and experience. The program costs $581 and includes all the study materials and videos. There is a suggested pace of 8–10 hours per week.
2. CertNexus Certified Artificial Intelligence Practitioner Professional Certificate — Coursera
This intermediate-level certification covers everything from data structure and ethics to machine learning algorithms and process management. Students should understand basic AI concepts and have experience with databases and programming.
3. Google Data Analytics Certificate — Google and Coursera
No experience is required in this online course that averages fewer than 10 hours per week. Topics include data type and structures, analyzing data, data storytelling and R programming.
4. IBM Applied AI Professional Certificate — Coursera
In this beginning-level program, you'll learn about AI, data science, deep learning, machine learning, Python and much more. This online, self-paced option suggests a time commitment of 3 hours per week, resulting in completion within 7 months. No experience is required. Financial aid is available.
5. IBM AI Engineering Professional Certificate — Coursera
This intermediate-level certification takes approximately 9 months to complete. Topics include Python libraries, machine learning, hierarchical clustering, deep learning, artificial intelligence, image processing and more.
6. IBM Data Science Professional Certificate — Coursera
No experience is required for this beginner-level professional certificate. Courses include Tools for Data Science, Python for Data Science, AI & Development and Machine Learning with Python. With a suggested pace of 4 hours per week, completion is expected within 11 months. The program is 100% online.
7. IBM Data Analyst Professional Certificate — Coursera
This certificate focuses on data analysis, offering hands-on projects and labs and ending with a real-world capstone project. The 9 courses in this program include Introduction to Data Analytics and Data Visualization with Python. No experience is required, but you should have basic computer knowledge and be familiar with high school math. You should be able to complete the certificate within 11 months if you adhere to the suggested pace of 3 hours per week.
8. Microsoft Certified: Azure AI Engineer Associate — Microsoft
This certification offers two tracks: free online courses or a paid instructor-led experience. According to Microsoft, candidates for this certification "build, manage, and deploy AI solutions that leverage Azure Cognitive Services and Azure Applied AI services." The cost for the certification exam is $165.
9. Microsoft Certified: Azure AI Fundamentals — Microsoft
You may want to consider this certification if you're looking to take your AI knowledge and experience to the next level with related Microsoft Azure services. General programming knowledge and experience is recommended but not required. You can prepare for this exam through free online courses or a paid instructor-led experience. The exam fee is $99.
Courses
10. AI for Everyone — DeepLearning.AI (Coursera)
This beginner-level course is geared toward anyone who is interested in learning more about artificial intelligence, including those in the non-technical sectors. Learn AI terminology, AI strategy and workflow of projects. The approximate time commitment is 12 hours, and the course is 100% online. Financial aid is available.
11. Artificial Intelligence — edX
Choose from more than 20 courses, including AI for Everyone: Master the Basics and Ethics in AI and Data Science. You can audit the courses for free, but your access to the course materials will stop after a certain date. If you pay, you will have unlimited access to the materials. Prices range from $29 to $149 (with many around $99) depending on the course.
12. Artificial Intelligence — Udemy
A search for artificial intelligence courses on this online learning platform yields more than 2,500 results. Popular courses include: Artificial Intelligence A–Z, Artificial Intelligence for Business, Modern Artificial Intelligence with Zero Coding and Artificial Intelligence Masterclass. Courses typically average anywhere from $20 to $109 but many may be heavily discounted, depending on when you sign up. Udemy also offers more than 100 free courses.
13. Google AI
Google offers a variety of AI and ML courses, including a Machine Learning Crash Course and Machine Learning Problem Framing. All courses are free and self-paced. Google AI also offers guides, podcasts, interactive content, videos and more.
14. Intro to AI Ethics — Kaggle
This 4-hour online course covers topics such as identifying bias in artificial intelligence, AI fairness and human-centered design for AI. This self-paced option is also free.
15. Introduction to Artificial Intelligence — Coursera
Learn the artificial intelligence basics in this online, beginner-friendly course that takes approximately 11 hours to complete. Topics covered include AI, machine learning, deep learning and data science. A technical background is not required, and financial aid is available.
16. Intro to TensorFlow for Deep Learning — Udacity
This free, intermediate-level course teaches you how to build deep learning applications with TensorFlow, which is a machine learning platform. Topics include natural language processing, time series forecasting and transfer learning. The course takes about 2 months to complete.
17. Machine Learning — Stanford University and Coursera
If you're interested in machine learning, a popular subsection of AI, this course will introduce you to the fundamentals. This online, self-paced course is one in a series of three courses.
18. IBM AI Foundations for Business Specialization — Coursera
The beginner-level specialization consists of three courses: Introduction to Artificial Intelligence, What is Data Science, The AI Ladder: A Framework for Deploying AI in Your Enterprise. No prior experience is required. The specialization takes approximately 2 months to finish.
19. Deep Learning Specialization — DeepLearning.AI (Coursera)
This is another type of intermediate specialization offered by Coursera. There are five courses that include topics such as Neural Networks and Deep Learning and Structuring Machine Learning Projects. The online, self-paced specialization takes approximately 5 months to complete. Basic programming skills and an understanding of linear algebra and machine learning are helpful.
20. The School of Artificial Intelligence — Udacity
Udacity offers a variety of AI courses that include such topics as AI for Healthcare, AI Product Manager and AI Programming with Python. They differ in terms of level and time commitment, but Udacity mentions that all programs include projects from industry experts, career services, mentor support and flexible learning programs.
List of AI Topics Taught in Courses (Sampling)
Beginning-level courses typically provide an overview of artificial intelligence. Intermediate or advanced courses often focus on one particular topic of specialization. Here is a sample of topics you may find in artificial intelligence courses:
Python and other programming languages
Ethics in AI
Natural language processing
AI for business leaders
Machine learning concepts
Robotics
AI algorithms
Where Is AI Being Used Today?
The short answer — everywhere! From education and finance to business and retail, artificial intelligence is an integral part of our lives and vital to the success of many organizations and businesses. Here are some common examples:
Wellness apps
Fitness trackers like Fitbit and Apple Watch
Robots
Self-driving cars
Rideshare apps
Chatbots
Personalized recommendations (Amazon, Netflix, etc.)
Smart assistants like Alexa and Siri
Social media monitoring (such as Facebook facial recognition)
How to Choose the Right AI Course
There are many considerations when it comes to selecting the right artificial intelligence course, certificate or certification programs. Here are some things to keep in mind:
How the course/program aligns with your career goals
Cost (and whether any financial aid opportunities are available)
Time commitment
Flexibility (self-paced versus set dates and times)
Online vs. in-person
Research is key. We recommend reading online reviews and speaking to professionals in the field who have previously taken a course or certification program you're considering.
It's also important to assess opportunities based on your current skills and knowledge. You want to ensure you are taking a course or certification program that is appropriate for your experience level.
Frequently asked questions