Master of Science in Applied Data Science
Admission Requirements
Request More Info
"*" indicates required fields
---
---
ADMISSION REQUIREMENTS
The online Master of Science in Applied Data Science program is ideally suited to those with a background in science, mathematics, engineering or technology, but is also structured to train those from other backgrounds who are motivated to transition into data science.
Potential candidates for the University of San Diego's online master's degree in applied data science include:
Graduates with a bachelor's degree in science, mathematics, engineering, information technology or computer science
Graduates from other fields who possess technical aptitude in the above fields or others, including STEM, business and more
Mid-career data analytics, data science and computer science professionals looking to advance their knowledge and skills
---
Requirements Checklist
Candidates who possess real-world experience will be best positioned for acceptance into the program. Please review the admission requirements below as you prepare your application:
Bachelor's degree in a professional field (STEM) from a regionally accredited institution (official transcripts required*-see note below)
Bachelor's GPA of 3.0 or higher.

Candidates with a GPA between 2.5 and 3.0 can apply, but will be asked to provide a Statement of Purpose.
Candidates with a GPA between 2.0 and 2.5 will be required to complete a standardized test such as the GRE or GMAT.

International applicants/English Language Exam Score

International applicants must submit an official score report from one of the following acceptable English proficiency exams (test scores must be no more than two years old from the time the applicant submits their online application):
Test of English as a Foreign Language (TOEFL) iBT exam: Students will require a minimum score of TOEFL iBT 83.
International English Language Testing System (IELTS) Academic exam: IELTS minimum score of 7.
Duolingo English Test: Minimum total score of 120 on Duolingo English Test.
For additional details on International Applicant Requirements, please see the separate "Are You an International Applicant?" section of the page.

A Statement of Purpose outlining their overall qualifications for the program
Resume or curriculum vitae
Letters of recommendation

Applicants are asked to submit one letter of support from a current employer. If you are unable to obtain a letter of support from your employer, you are required to submit two letters of reference from professional colleagues, past supervisors, or previous professors.

Applicants are also required to complete an Applied Data Science Self-Assessment Test in preparation for the program. Your enrollment adviser will share further details about this self-assessment.
Please note that students who are accepted into USD's M.S. in Applied Data Science program are required to submit a $200 non-refundable deposit. This will ultimately be applied to your first tuition payment, provided you enroll in the program and start your first course.
Please contact an enrollment advisor at (888) 832-0239 or use the chat feature on this page if you are interested but do not happen to meet all published admissions requirements. Our application review process always includes a holistic look at your experience and background, and we understand that a low undergraduate GPA or lack of professional experience is not necessarily indicative of your potential success in our program.
You can find additional information and guidance on preparing your application by visiting our Starting Your Application page.
If you have questions regarding the above requirements or any aspect of the application process, please contact an Enrollment Advisor for assistance.
PLEASE NOTE: Due to regulations from the Department of Education, the University of San Diego is unable to enroll students in its online degree programs who reside in Alabama, Arkansas, District of Columbia, Georgia, Iowa, Massachusetts, Minnesota, New Hampshire, Rhode Island, and Wisconsin. This restriction does not apply to applicants interested in a campus-based program.
Additional supporting materials may be requested by your enrollment advisor. Please contact your advisor at (888) 832-0239 if you are interested, but do not meet all published admissions requirements.
---
are you an international applicant?
International applicants must meet additional requirements for admission, including:
A Test of English as a Foreign Language (TOEFL) exam score of 83 or higher.
A course-by-course transcript evaluation and report by one of the following approved agencies. No other transcript evaluation will be accepted for degrees earned outside the U.S.
If you are currently in the U.S. on an F-1 or M-1 student visa, you are not eligible to pursue the online section of our program, per U.S. immigration regulations.
---
At a Glance
Earn your master's fully online in 20-24 months.
Summer, Fall & Spring start dates
International
Our borders are open to international students of all regions.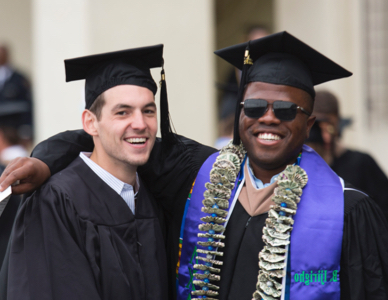 START YOUR FUTURE NOW
---
Frequently Asked Questions
Do I need an undergraduate degree in science or engineering?
It is expected that most applicants will have an undergraduate degree in science, mathematics, engineering, information technology, computer science or a STEM field. However, the program is also open to those with a bachelor's degree from other fields (such as business, for example); such applicants are asked to provide a written statement on how their skills and experience are suited to the program.
Is a GRE or GMAT required for admission?
Candidates who have a GPA above 2.5 are not required to take a GRE or GMAT; however, a standardized test such as GRE or GMAT will be required for applicants with a GPA between 2.0 and 2.5.
How many units is my program?
The MS-ADS program is a total of 30 units.
Students will enroll in two prescribed courses each semester for a total of 6 semester units.
Are the University of San Diego's online master's degree programs considered full-time or part-time?
All of the University of San Diego's online graduate degrees provide 6 units per term, making them part-time, or 3/4 time, programs.
How much is my tuition?
Tuition for the MS-ADS program is $925 per unit.
Tuition amounts shown on this website, or in other university publications or web pages, represent tuition and fees as currently approved. However, the University of San Diego reserves the right to increase or modify tuition and fees without prior notice and to make such modifications applicable to students enrolled at USD at that time as well as to incoming students. In addition, all tuition amounts and fees are subject to change at any time for correction of errors. Please note that the displayed tuition covers only the cost of courses, and additional expenses such as books and other fees are not included.
Does USD offer career development/advising support?
The University of San Diego is committed to steering you on a path toward educational and professional success. Right from the start, you'll receive support and guidance from experienced University of San Diego advisors who are invested in helping you achieve your education goals!
I'm a skilled data analyst who would like to advance, will this degree help?
This program is uniquely tailored to meet the needs of data analysts who are looking to advance to a data science role at their current organization or elsewhere.
I'm new to data science, looking to change careers — will this degree help?
The USD MS-ADS program is extremely well-suited to professionals who hold advanced degrees in other disciplines and are looking to develop helpful expertise in data science.
Interested in a Data Science Career?
Discover top employers, six-figure salary information and how data scientists are adding value across all industries.