Master of Science in Cyber Security Engineering
Careers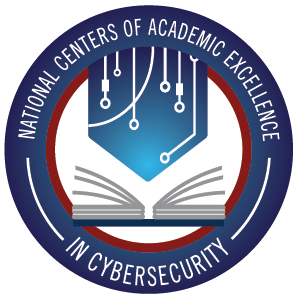 TAKE THE NEXT STEP TO ADVANCE YOUR CAREER
Get in touch with an advisor today and ask for your Application Fee Waiver Code
"*" indicates required fields
---
Your Career in Cybersecurity Engineering
Cybersecurity is one of the fastest-growing and highly sought-after careers in the country. As cyber crime continues to cost upwards of $6 billion a year, organizations across all industries are willing to shell out top dollar for highly skilled and trained cybersecurity engineering professionals.
With more than 200,000 unfilled job security openings in the U.S., U.S. News and World Report lists Information Security Analyst as a top technology job — based on median salary ($95,510), employment rate, growth, stress, work-life balance and job prospects.

Industry insights
3.5M
Anticipated new job openings
$223k
Average salary for chief information security officers
---
Careers in Cybersecurity Engineering
A career in cybersecurity engineering is ideal for those who seek to effect positive change by developing and deploying engineering solutions to safeguard systems and networks, and mitigate cybersecurity threats.
References:
*Salary estimates from employment sites such as U.S. Bureau of Labor Statistics, LinkedIn, Springboard, Glassdoor, ZipRecruiter, Indeed, etc. Estimates often update in real time based on changing data.
Take the Next Step in Your Cybersecurity Engineering Career
Placeholder Form
"*" indicates required fields
---
Our graduates have gone on to work for:
---
Our ALUMNI NETWORK
Many of our alumni are excelling in their cybersecurity roles in organizations all over the country and around the globe. At USD, we are committed to connecting our students with a broad range of cybersecurity stakeholders to enhance their educational and professional development as well as help them take the next step in their careers.
---
Related Articles & Resources
Explore our latest articles and blog posts about cybersecurity topics, emerging trends and career advancement, as well as additional educational resources.
Position Yourself For The Future and Contribute To The Mitigation Of Modern Threats.
Download eBook: Why Cyber Security Engineers Are in Such High Demand
---
Frequently Asked Questions
Are classes scheduled to accommodate working professionals?
Yes. The Master of Science in Cyber Security Engineering degree program is designed specifically with working professionals in mind, offering both on-campus and online options for maximum convenience.
The online program can be completed on your own schedule (as long as deadlines are met). The on-campus program typically meets twice a week (Monday and Wednesday, or Tuesday and Thursday) with classes scheduled after 6 p.m.
It is important to note that all of our professors are industry practitioners, meaning that they have a significant amount of experience and are often well-respected leaders within the cybersecurity industry.
How long does it take to complete the program?
The program is designed to be completed in 20 months.
Does the program have to be completed within 20 months?
The curriculum schedule functions on a rotational system, meaning that if a student skips a course they will have to wait for the rotation to complete before jumping back in. We encourage individuals who are interested in the program to speak with an enrollment advisor, or to work with their program coordinator, who is available to help every step of the way.
How long is each course?
Students take two courses each semester, focusing intensively on one course at a time. Each course lasts a total of seven weeks with the only exception being introductory courses, which last a total of 14 weeks.
Does the program require applicants to take the GRE or GMAT?
No. The admissions committee takes a comprehensive approach when reviewing applications. A GRE or GMAT score is not necessarily a good indicator that someone is, or will be, a successful cybersecurity engineer.
Who will benefit the most from the program?
This advanced degree program was designed specifically to help foster the next generation of cybersecurity engineers.
For students already working in cybersecurity who are looking to take the next step in their career, our program offers an academically rigorous program — including hands-on coursework utilizing a virtualized Cybersecurity Sandbox — that will prepare you for more advanced positions within the field of cybersecurity engineering.
For students with less experience, who may be at an earlier juncture in their professional career, or for those switching careers from more traditional IT roles, our engineering master's degree program offers a strong and comprehensive foundation, allowing you to quickly advance into your desired career.