Master of Science in Humanitarian Action 
Admission Requirements
Ready to Learn More?
Connect with an advisor today.
"*" indicates required fields
Get a promo code for 100% off your application fee!
---
Make an impact with your humanitarian career
Please review the standard admissions expectations below as you prepare your application for the M.S. in Humanitarian Action degree program.
Bachelor's degree from an accredited college or university with a cumulative GPA of 3.0 or higher on a 4.0 scale (official transcripts required).
Degree candidates with a GPA under 3.0 will be asked to provide an essay in support of their candidacy. It is recommended that candidates with a GPA under 3.0 complete a standardized test such as the GRE or GMAT, but it is not required.
One personal statement containing responses to the four following prompts:

What is a specific social issue or problem that you believe plays an important role in creating, exacerbating or prolonging humanitarian crises? Justify your answer.
In your opinion, what are the biggest obstacles to solving that problem? (In other words, why hasn't it already been solved?)
Describe something that has inspired you to enter the humanitarian field.
Why do you want to pursue a Master of Science in Humanitarian Action at the University of San Diego's Kroc School in particular? Be sure to address how a Master of Science in Humanitarian Action fits into your professional plan or career trajectory.

Resume or curriculum vitae.
One recommendation letter from the candidate's professional supervisor or professor (or two letters of reference).
You can find additional information and guidance on preparing your application by visiting our Starting Your Application page.
If you have questions regarding any aspect of the application process, please contact an Enrollment Advisor for assistance.
---
Are you an International Applicant?
International applicants must meet additional requirements for admission, including:
Submitting an official score report from of the following acceptable English Language Proficiency exams:
A course-by-course transcript evaluation and report by one of the following approved agencies. No other transcript evaluation will be accepted for degrees earned outside the U.S.
If you are currently in the U.S. on an F-1 or M-1 student visa, you are not eligible to pursue the online section of our program, per U.S. immigration regulations.
---
No Humanitarian Experience? No Problem.
We're looking for degree candidates who are action-minded individuals ready to make a difference. If you don't have a background in humanitarianism or disaster relief but you do have some volunteer experience — and you're interested in pursuing a career in these impactful areas — we encourage you to apply.
If you do not meet the technical admission requirements for the MSHA program, please speak with an Enrollment Advisor or use the chat feature on this page.
---
At a Glance
The MSHA degree is a 30-unit program designed for recent graduates and working professionals looking to advance their humanitarian career.
International
Our borders are open to international students of all regions.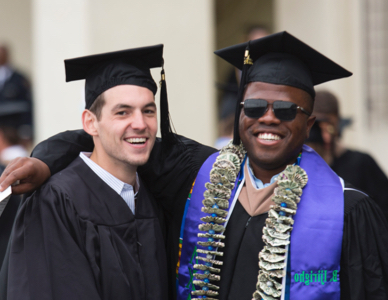 Start Your Future Now
---
Ideal Program Candidates
Potential candidates for this program include:
Those with an undergraduate degree, background and/or relevant experience in humanitarian aid, international affairs, political science, social justice, economic development, anthropology, sustainability and other related areas
International humanitarian aid and development workers
U.S.-focused natural disaster response workers
Refugee service providers
Military service members, veterans and government personnel (U.S. Navy, Marines, FEMA, U.S. State Department, Centers for Disease Control & Prevention, etc.)
Private sector employees working with (or for) firms that sell or source to markets in insecure and/or disaster-affected areas
Social entrepreneurs
Admission to the MSHA program will require a bachelor's degree with strong academic credentials, preferably in a humanitarian-related discipline.
---
academic calendar
Degree candidates are admitted on a rolling basis throughout the year during one of three semesters — spring, summer and fall. Students take two courses during each 14-week semester, focusing on one 7-week course at a time. This degree program can be completed in 5 semesters (20 months).
---
Frequently Asked Questions