Inclusive Learning in the Classroom: How to Create the Right Environment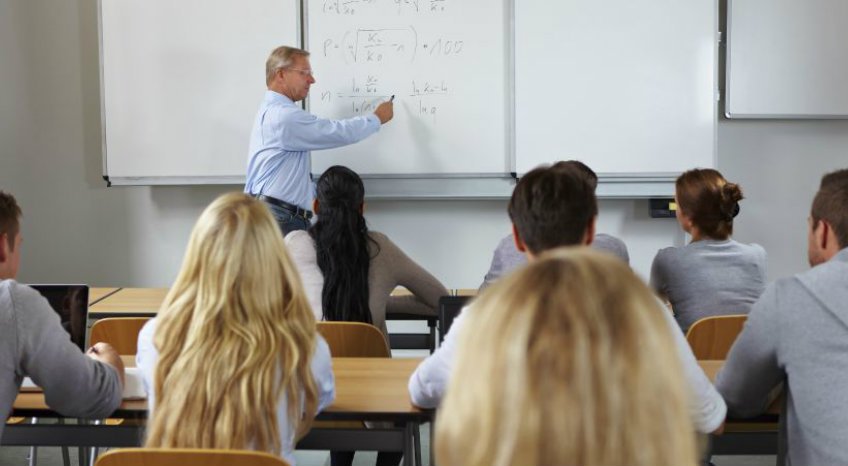 In recent years, general education teachers have joined special education teachers in emphasizing the need for inclusivity in the classroom. By creating inclusive classrooms, educators aim to foster learning environments that are equitable and nurturing to every student. Additionally, inclusive learning provides students with access to flexible learning choices and effective paths for achieving educational goals in classrooms where they experience a sense of belonging.
Inclusive learning goes hand in hand with Universal Design for Learning (UDL), a set of principles for curriculum development that gives all students an equal opportunity to learn. According to the National Center on Universal Design for Learning, "UDL provides a blueprint for creating instructional goals, methods, materials, and assessments that work for everyone — not a single, one-size-fits-all solution but rather flexible approaches that can be customized and adjusted for individual needs." UDL shares many commonalities with Harvard Professor Howard Gardner's Theory of Multiple Intelligences, which examines "the extent to which students possess different kinds of minds and therefore learn, remember, perform and understand in different ways."
[RELATED] How to Advance Your Career: A Guide for Educators >> 
If you are a teacher looking to create a more inclusive learning environment in your classroom, understanding the principles of universal design is crucial. While many educators who are interested in working with special education students and bringing inclusivity to the classroom go on to obtain their master's degree in this particular field, there are a few steps you can take today to make your classroom a more nurturing and equitable space. Here are three ways you can start implementing inclusivity into your classroom today.
Use Varied Teaching Strategies
The first principle of universal design theory is the "what" of learning. It says to use "multiple means of representation." While some students are visual learners, others may grasp information better when it is presented through text or when it is spoken orally or taught through kinesthetics. Some students do best with a combination of the above. While these differentiated teaching methods may support the needs of students with disabilities, they also offer diversity of instruction to the entire classroom, giving each and every student an opportunity to learn in the way they do best.
Similarly, using different mediums to present information and engage students is important in inclusive classrooms. As principle two of universal design theory calls for using "multiple means of action and expression." Some students may find that their best outlet and means of expression comes through writing while others may prefer to give an oral presentation, act out a play or create a piece of art. Each student is different and should be given the opportunity to express their knowledge through the means that works best for them. Additionally, teachers can use a diversity of materials and mediums to engage students. Examples of mediums could include theater, art, video and computer software in addition to the traditional mediums of lecture and text.
Through using varied teaching techniques and mediums, teachers can increase the engagement of their entire class, not just the students who respond to a particular style of learning and expression.
Reflect Diversity in Your Teachings
No matter how homogeneous or diverse your classroom may be, every student benefits when inclusion and diversity is taught through a non-biased lens. When materials are presented that depict characters, language and culture from a diversity of backgrounds, students learn understanding, empathy and acceptance. A sense of belonging is created as students of all ethnicities, backgrounds and needs see themselves reflected in the classroom materials and teachings.
According to neaToday.org, the 2014–2015 school year marked "the first time non-white students represent a majority in America's public schools, marking a watershed moment for the country's increasingly diverse population."
And in a report released by the National Education Association entitled, "Time for a Change: Diversity in Teaching Revisited," the need for a diverse population of teachers is highlighted:
"A teaching force that represents the nation's racial, ethnic, and linguistic cultures and effectively incorporates this background and knowledge to enhance students' academic achievement is advantageous to the academic performance of students of all backgrounds, and for students of color specifically. A mere 18 percent of the PK–12 teaching corps are people of color and, as research shows, far too many educators, regardless of background, struggle to comprehend and employ the tenets of culturally responsive practice."
Grappling with issues such as bias, inequality, conflict and social justice can be difficult for teachers, but when these issues are taught and discussed appropriately by trained educators, students are given lifelong tools for succeeding in a diverse world. By not only teaching diversity, but reflecting it in the classroom materials and curriculum, students develop essential critical thinking skills that have been proven to counter prejudice and create empathy.
Employ Collaborative Teaching Techniques
When it comes down to it, inclusive learning is all about diversity: diversity in people, strategies, structures, methods and materials. In an article on "Effective Teaching Practices for Students in Inclusive Classrooms," education professor/researcher Susan Land details four methods of collaborative teaching:
Interactive – teachers alternate roles of presenting, reviewing and monitoring instruction
Alternative – one person teaches, reteaches or enriches a concept for a small group while the other monitors or teaches the remaining students
Parallel – students are divided into mixed ability groups and each co-teaching partner teaches the same material to one of the groups
Station – small groups of students rotate to various stations for instruction, review and/or practice
Collaborative teaching specifically benefits special education students and creates an inclusive classroom where all students can thrive. That's why the University of San Diego offers a 100% online Master of Education degree with a specialization in Inclusive Learning: Special Education and Universal Design. To learn more, visit the M.Ed. program pages or reach out to speak with an advisor.