Master of Science in Engineering, Sustainability and Health
Admission Requirements
Ready to become a changemaker?
Connect with an advisor today.
Fall Term Application Deadline is August 1
---
Admission Requirements for the Master of Science in Engineering, Sustainability and Health Online Degree Program
The online Master of Science in Engineering, Sustainability and Health (MESH) program is an innovative, transdisciplinary graduate degree program offered by the Shiley-Marcos School of Engineering.
The MESH program offers a transdisciplinary approach to community work, social justice, sustainability, global health and international development through the blending and application of knowledge from a diversity of schools and disciplines. While the program is offered through USD's school of engineering, it is designed to engage not just engineering professionals, but also students from many diverse fields.
---
Who is the MESH degree for?
We're seeking change-makers, innovators and disruptors from across all disciplines and backgrounds. The MESH program is designed for any graduate or working professional who is passionate about addressing the challenges that face our natural and built environments. You might have a background and relevant professional experience in areas including, but not limited to:
STEM
One-health
Science and Technology Studies
Planning and Sustainability Studies
Urban planning
Sociology
Peace and Justice Studies
Political Science
Engineering
Public, International, and Global Health
Nursing
Community and Global Development Studies
Environmental Science
Anthropology
Architecture and Urban Design and Planning
---
Your application
The University of San Diego's online MESH degree program welcomes all students who are driven to facilitate a more sustainable and healthy future. Please review the standard admissions expectations below as you prepare your application:
Application form
$50 application fee (connect with an advisor to have your application fee waived)
Essay stating fit with the program (see below)
Official transcripts from all institutions of higher education previously attended*
Letters of Recommendation (see below)
Resume or Curriculum Vitae
International students must submit additional elements including but not limited to:**TOEFL score
* Students who wish to transfer credit from other institutions please connect with your enrollment advisor.
**If you are not a U.S. citizen or permanent resident, please connect with your enrollment advisor.
---
Admissions Requirements
Bachelor's degree from a regionally accredited institution (official transcripts required).
Bachelor's GPA of 2.75 or higher.

Candidates with GPA under 2.75 can apply, but will be asked to provide relevant explanations in an essay.
Candidates with GPA under 2.75 are recommended to complete a standardized test such as GRE or GMAT.
International students will require a TOEFL score of 83 or above.
---
Essay stating fit with the program:
A personal statement outlining your overall qualifications in addition to your relevant background education/work experiences. Candidates should include responses to some of the following questions:

Please explain why you are interested in the MESH program.
Briefly describe your past and current career/work and how it is related to either sustainability, the built-environment, engineering, health, and/or peace and justice.
Which global challenges do you think are the most pressing and are of most concern to you and why?
How do you think the MESH program can address these global challenges?
How will the MESH program build on your past experience and knowledge?
How will the MESH program support your current and future career goals?
What do you hope to gain from this program?
Please briefly explain what you believe needs to change to better address global health and sustainability needs.
If you have any background in engineering, please explain how you think engineering systems need to change to better address health and sustainability.

Please keep your essay between 500 to 700 words.
---
Letters of recommendation:
One recommendation letter from a supervisor/manager or external reference.
Special Note: please anticipate that some colleges and universities can take 2 – 3 weeks to prepare and send official transcripts. Your application package is not complete until all official transcripts are received.
Please contact your advisor at (888) 832-0239 or use the chat feature on this page if you are interested but do not meet all published admissions requirements. Our application review process always includes a holistic look at your experience and background, and we understand that a low undergraduate GPA or lack of professional experience is not necessarily indicative of your potential success in our program.
Please note we are unable to accommodate international students who require the F1 student visa. Contact an enrollment advisor if you are interested, but do not meet all published admissions requirements.
PLEASE NOTE: Due to regulations from the Department of Education, the University of San Diego is unable to enroll students in its online degree programs who reside in Alabama, Arkansas, District of Columbia, Georgia, Iowa, Massachusetts, Minnesota, New Hampshire, Rhode Island, and Wisconsin. This restriction does not apply to applicants interested in a campus-based program.
---
are you an international applicant?
International applicants must meet additional requirements for admission, including:
A Test of English as a Foreign Language (TOEFL) exam score of 85 or higher.
A course-by-course transcript evaluation and report by one of the following approved agencies. No other transcript evaluation will be accepted for degrees earned outside the U.S.
If you are currently in the U.S. on an F-1 or M-1 student visa, you are not eligible to pursue the online section of our program, per U.S. immigration regulations.
---
Financial Aid
Bachelor's degree from a regionally accredited institution (official transcripts required).
We recommend that applicants who intend to apply for financial aid do so in conjunction with their application for admission.
Financial aid is open to U.S. citizens and permanent residents. The first step in applying for aid is to complete the Free Application for Federal Student Aid (FAFSA). The Federal School Code for USD is 010395.
International
Our borders are open to international students of all regions.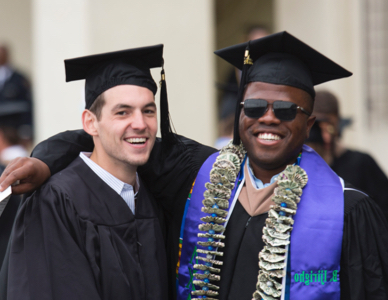 Start Your Future Now
---
Frequently Asked Questions