Master of Science in Health Care Informatics
Careers
Request Information
Ready to Learn More About the M.S. In Health Care Informatics?
---
Your Career in Health Care Informatics
Data and technology — such as Artificial Intelligence and Machine Learning — are driving innovation in health care research, diagnosis, and treatment. But to leverage the tremendous amount of health data that these functions require, the medical field as a whole has turned to health care informaticists.
Health care informatics is one of the fastest-growing careers, as the number of jobs in the field is projected to grow twice compared to overall employment. What's more, earnings for health informaticists are also above average, with a median salary of $92,810.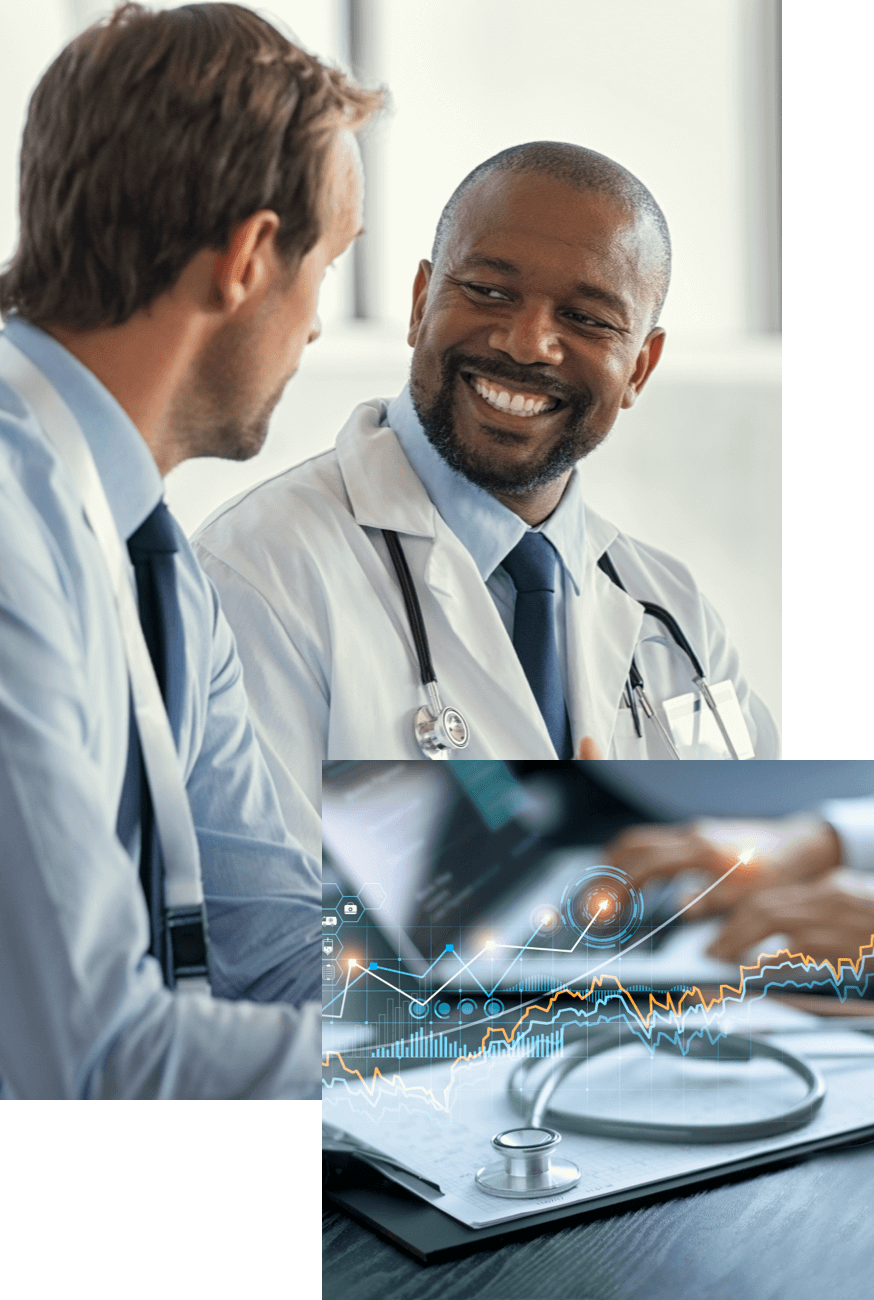 Industry insights
57%
Health informatics professionals who hold an advanced degree
Source: HIMSS
341,600
Number of health informatics jobs
---
Careers in Health Care Informatics
A career in health informatics means helping to shape the future of medicine and contributing to efforts to improve the quality of patient health and ultimately patient outcomes.
Health Informatics Consultants
Directors of Clinical Informatics
Take the Next Step in Your Health Care Informatics Career
---
Related Articles & Resources
A Career in Health Care Informatics: The Outlook and Options
Free 28-page ebook
[MSHCI] [EBOOK] Career Guide
"*" indicates required fields
---
Frequently Asked Questions
What is Health Care Informatics?
According to the Public Health Informatics Institute, "Informatics is the process by which raw data turns into information and, subsequently, knowledge." The past decade has been a time of incredible growth for the field of health informatics, fueled in large part by the adoption in 2009 of the federal HITECH Act, which mandated a nationwide transition from old-fashioned paper medical records to electronic health records (EHR). Of course, the adoption of electronic health records, along with advancements in cloud storage and analytics capabilities, has led to far greater availability (and sharability) of health data. In the continually evolving field of health informatics, the goal is to use this data and the insights it produces to:
Improve patient care at the individual and clinical level
Improve the health of entire populations (for example, by using data to predict and even prevent outbreaks of disease in a particular geographical area)
You can learn more about the practice of Health Informatics, as well as the career potential in the field, by reading this blog post: What is Health Informatics? [Definition + Jobs and Salary Information]
Another good resource is this post: Opportunities in Health Informatics are Vast for Those with a Master's Degree.
What does this degree program prepare me to do?
Jobs in health informatics typically require a hybrid skill set of both health care knowledge and information technology (IT) capabilities. In developing our Master of Science in Health Care Informatics program at USD, we looked at all the big health informatics master's programs available, and what those programs provided students. We discovered that many degree programs were purely technical and didn't prepare students for leadership or management roles. That's why we decided to create a graduate degree program that offers both technical training and professional development. Half of the classes in the Master of Science in Health Care Informatics program at USD are health administration classes, which include critical leadership, strategy and policy classes.
Where do graduates typically find employment upon graduation?
Graduates of our program are employed both locally (in the southern California market) and nationally with hospitals, clinics, medical devices companies, health insurance companies and data/analytic companies. They are employed as clinical analysts, data management professionals, clinical information systems specialists, EHR implementation managers, in managerial roles and in marketing and sales for medical device companies.
What's the Difference Between Health Informatics and Nursing Informatics?
Nursing informatics is a subspecialty of nursing and falls under the broader health informatics umbrella. Nursing informatics deals directly with patient care and is geared toward nurses who want to improve patient safety through the use of computer science, information technology and nursing science. You can read more details about the program differences in this blog post.
If you're a nurse, you can choose whether to advance your studies with an MSN in Nursing Informatics, or an MS in Health Care Informatics. If you plan to continue working in a patient-facing role, you might find that the MSN provides more growth opportunities with your current employer (and even a bump in pay, depending on your union contract). If you are moving away from a clinical role and find that you enjoy functions such as data analytics and information technology, you may find that the MS in Health Care Informatics will serve you quite well. One important note: at University of San Diego, the MSN program is only offered in the traditional campus-based format, whereas the MS program is offered both online and on campus.
---
What is the Next Step?
If you would like to learn more or take the next step towards enrollment, speak with a USD enrollment adviser who can answer all of your questions and offer more insight into this cutting-edge program.